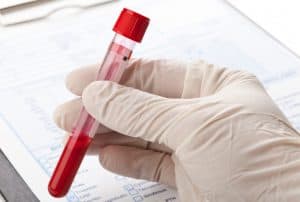 An ambulatory surgical center has sent warning letters to more than 3,000 patients who may have been exposed to bloodborne pathogens if they had a procedure done between January and September 2018, according to a story on CNN.com. The Saddle Brook, NJ surgical center was under investigation by the state health department, which found that staff members were not following proper sterilization procedures, and medical instruments were not being cleaned properly. These lapses in sterilization potentially exposed patients to bloodborne diseases such as hepatitis B, hepatitis C and HIV. While there have not been any infections reported which can be linked to the lapse in sterilization at the facility, patients who could be affected were notified about their exposure.
The letter from Health Plus to patients who could have been affected advises them that they should get a blood test to check for blood infections, and Health Plus will cover the cost if the test is done at an approved facility. The letter from Health Plus, which CNN links to in their story, said, "All of us at Health Plus understand this may be upsetting," and that "lapses in infection control in sterilization/cleaning instruments and the injection of medications," may have exposed patients to diseases.
The state health department was unable to divulge what triggered the investigation that identified the "lapses in infection control."
What types of health risks could exposed patients potentially face?
Some of the most common types of bloodborne diseases that these patients could be at risk for include conditions such as hepatitis B, hepatitis C and HIV.
The Mayo Clinic describes hepatitis B as a serious liver infection caused by the hepatitis B virus (HBV). It is an infection which can become chronic in some people, which increases the risk of liver failure, liver cancer, or cirrhosis, a condition which permanently scars the liver. Most adults with hepatitis B recover fully, and there is a vaccine to prevent infection but there is no cure. Those who are infected can take precautions to prevent spreading it to others. Hepatitis B can be passed through blood or other bodily fluids as in the case of the surgical center patients. It can also be spread through sexual contact, sharing needing, accidental needle sticks and from pregnant mother to unborn child, per the Mayo Clinic.
Hepatitis C (HCV) is caused by a virus which usually spreads through contact with infected blood, sex with an infected person and from mother to infant during childbirth. HCV does not get better on its own. The infection can last a lifetime and it can lead to cirrhosis of the liver or liver cancer and could require a liver transplant. There is no vaccine for HCV. (NIH: National Institute of Diabetes and Digestive and Kidney Diseases)
HIV, or human immunodeficiency virus, harms the immune system by destroying the white blood cells that fight infection placing the patient at risk for infections and certain types of cancer. HIV can spread through unprotected sex with an infected person, sharing needles or through contact with the blood of an infected person. Women can pass it to their newborns in pregnancy or childbirth. (NIH: National Library of Medicine)
The surgical center eventually re-opened after a thorough cleaning by a third-party, repairing of medical instruments, hiring new staff, changing infection control and medication dispensing procedures per a statement by Betty McCabe, the Health Plus center's administrator.
Arizona has 227 licensed ambulatory surgical centers and there are dozens in the Phoenix area according to the Arizona Department of Health Services. If you have sustained an injury because of medical negligence at an ambulatory care center, a skilled Arizona medical malpractice attorney can help you make a claim for damages.
At Plattner Verderame, P.C., we are here to protect your right to recover compensation for your injuries and losses. Our Phoenix injury attorneys represent clients throughout Arizona in a wide array of medical malpractice cases. If you have questions, contact us  or call us at 602-266-2002.