Feds Join Whistleblower Suit Against Concrete Company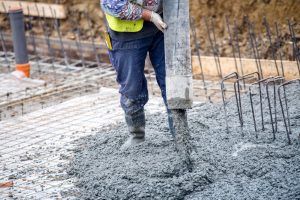 The Justice Department and the Virginia attorney general are joining a whistleblower's lawsuit that alleges a subcontractor knowingly and deliberately used defective concrete on a multi-million-dollar project for the D.C. region's Metrorail system's expansion.
The whistleblower in this case, Nathan Davidheiser of Pennsylvania, was a lab tech at Universal Concrete Products Corp. Davidheiser filed a lawsuit back in 2016, alleging the company had him falsify records after testing showed that the concrete failed quality tests, making it more likely to crack. The suit included copies of text messages and emails ordering him to falsify data on the concrete's air content, which was too low to pass the quality tests.
Although the lawsuit was filed in 2016, records were just recently unsealed. On May 16, the Justice Department and Virginia Attorney General Mark Herring announced they were joining the lawsuit, typically an indication that these higher authorities believe the whistleblower allegations have merit.
Whistleblower actions that help the government recover funds from companies which have cheated them out of money are formally called "qui tam" actions. Actions such as these, including Davidheiser's, are filed under the False Claims Act. Employees who successfully reveal fraud generally receive 15% to 30% of the total amount recovered.
The lawsuit alleges that Davidheiser's employers knew the concrete panels they were manufacturing for the Silver Line Metro stations were defective. The panels were at risk of cracking and vulnerable to water erosion that could affect structural integrity. When Davidheiser advised an employee in quality assurance of the problem, he alleges he was instructed to ignore it, and was later instructed to falsify the test data to cover up the issue.
One text message in the court documents was from Davidheiser's boss, Andrew Nolan, after Davidheiser asked for data on the Silver Line materials: "Just say the concrete was poured before [quality control] finished testing or something (if anyone asks) and that is why we have some bad data. But we have to change it."
As the new Silver Line stations are part of an ongoing extension to Dulles International Airport, Capital Rail Constructors, the main contractor on the project, will have to treat all the faulty panels with sealant to prevent them from cracking or taking on water. Capital Rail Constructors is not named in the lawsuit.
Those with the courage to reveal bad conduct by companies that cause injuries, cost a life, and wrongfully take money from the government are protecting all of us. The public may refer to them as whistleblowers, we view them as heroes.
At Plattner Verderame, P.C., we understand you might be apprehensive to come forward as a whistleblower and put your job and reputation at risk to do the right thing. Our Phoenix attorneys are experienced in the area of qui tam actions and will be by your side every step of the way. Make an appointment with our legal team today by calling 602-266-2002 or filling out our contact form.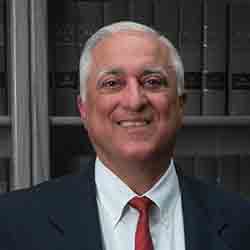 Partner Frank Verderame is a seasoned trial attorney, who has dedicated his life to helping victims of serious injuries. He is a Board Certified Specialist in Personal Injury and Wrongful Death Litigation, and has been an active part of legal communities and organizations since he started his practice, back in 1983.
Read more about Frank Verderame