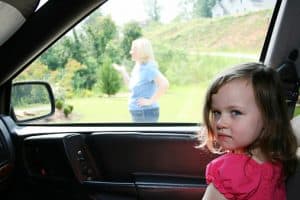 In the months of June, July and August, when Arizona reaches those famous triple-digit temperatures, many people worry about hot car deaths. When an 11-year-old Texas student, Bishop Curry, heard the news that his neighbor's six-month-old infant died after being in a hot car, he decided to invent a device to prevent similar deaths from happening again.
In a story in Huffington Post, Bishop said, "It kind of came into my head." This fifth-grader developed a device called Oasis, that would respond to the rising temperatures inside of a closed vehicle by blowing cool air while also using an antenna to send a message to parents and the authorities. His family has set up a "Go Fund Me" campaign, to raise money to create a prototype, get it manufactured and patented.
Heat-related deaths are a tragic, but preventable, problem
AZ 12News.com featured an interview with meteorologist Han Null, who has spent ten years studying kids dying in hot cars. Null said that after the outside temperature reaches 80 degrees, the inside of a closed car becomes deadly. Since 1998, there have been 712 children have died from heatstroke in hot cars.
When it comes to children dying after being left in hot cars, only Texas, Florida, and California have more. So far in 2017, 12 children have already died from heat stroke in hot cars across the country, according to the Washington Post.
Creating laws to protect kids from the heat
In June 2017, U.S. Representatives Tim Ryan (D-13th OH), Peter King (R-2nd NY) and Jan Schakowsky (D-9th IL) introduced the Helping Overcome Trauma for Children Alone in Rear Seats Act (HOT CARS Act of 2017, H.R. 2801), which would prevent children from being needlessly killed and injured after unwittingly being left alone in hot cars by requiring the U.S. Department of Transportation (DOT) to issue a final rule requiring cars to be equipped with technology to alert the driver if a passenger remains in the back seat when the car is turned off.
Additionally, in May, Arizona Governor Doug Ducey signed HB2494 into law. This new law intends to end hot car deaths by allowing Good Samaritans to rescue a child or pet that is trapped in a hot car without risking civil liability for the ensuing property damage that might occur, so long as certain conditions are met. Now, if you see a child or a pet struggling because they are locked in a hot car, you do not need to worry about risking a lawsuit because you must break a window to free them.
At Plattner Verderame, P.C., we handle personal injury cases on a contingency fee basis. If we do not we obtain a verdict or settlement to compensate your pain and suffering and required medical care, you do not owe any attorney fees. If you are an honest person with serious injuries from an accident caused by the negligence of another person, we are a team of Arizona personal injury attorneys who will fight for the compensation you deserve. Call 602-783-8793 or contact us to speak with a skilled Phoenix personal injury attorney.