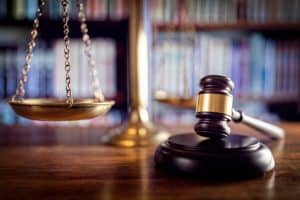 At the end of December 2017, Kmart Corp agreed to pay out $32.3 million to the United States as part of a settlement of a lawsuit brought under the False Claims Act. The lawsuit, filed in 2008, alleged that Kmart overcharged government programs and private insurers for generic prescription drugs over a period of 12 years. The settlement is part of a larger $59 million agreement that includes a resolution of state Medicaid and insurance claims against the company.
This case started with one person—a whistleblower. Former Kmart pharmacist James Garbe alleged the company was charging Medicare, Medicaid, Tricare, and private insurers more for generic drugs than they did for customers who paid cash for their prescriptions. According to federal law, pharmacies must bill insurance programs the lowest price offered to cash customers.
After filling a personal prescription at the pharmacy where he worked, Garbe noticed that Kmart claimed $60 to his Medicaid instead of the $15 it charged customers who paid cash through Kmart's discount program. According to the complaint filed, Kmart also sold a 30-day supply of a generic drug for $5 through their discount program, but asked for government reimbursement of $152 for Medicaid customers. Kmart claimed the $152 was the "usual and customary price." Courts disagreed, stating that Kmart knowingly failed to disclose the club discount program prices when reporting the "usual and customary" prices used to determine reimbursement.
Although the U.S. government declined to intervene in this qui tam case, federal law allows a whistleblower to litigate a case on their own to recover government funds and, if successful, receive a percentage of the government's recovery. In this case, Garbe was awarded $9.3 million—29% of the settlement.
The False Claims Act
The False Claims Act (FCA) is a federal law that punishes those who commit fraud against the federal government. It's one of the government's most effective tools in combating abuse in federal spending, typically from companies and organizations overcharging the government for items or charging them for non-existent items.
The success of the FCA depends largely on whistleblowers via its qui tam provision. "Qui tam" comes from the Latin for "one that sues for the king as well as for himself." Anyone can file a qui tam lawsuit, but it's important to consult an attorney beforehand to ensure the process is done correctly and there are no other cases already in process.
These cases are complicated, with many moving parts. The whistleblower must have documented evidence and the fraud cannot already be public. The qui tam attorneys at Plattner Verderame, P.C. understand the applicable laws, the processes involved, and what reward may be likely. We can help you bring guilty parties to justice. Contact our experienced Phoenix area legal team today at 602-783-8793 or through our contact form.
.