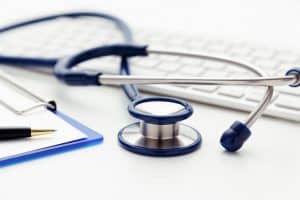 Arizona's Medicaid agency, the Arizona Health Care Cost Containment System (AHCCCS), pays healthcare expenses for low-income or disabled patients. Under federal law, hospitals and providers must agree to accept the amounts the AHCCCS pays on behalf of those patients (plus any applicable copay, deductible, etc.) as payment in full. This is how it's supposed to work.
However, there have been some issues and questions of legality among patients and health care providers regarding the AHCCCS, the federal law, Arizona law, tort recoveries (such as settlement awards), and medical liens. Sound confusing? It is, but we're going to do our best to simplify it for you to ensure you understand your rights with your health care bills.
Federal law versus Arizona law
As stated earlier, Arizona hospitals contract with AHCCCS to provide services to Medicaid patients. Under that contract, they agree to accept the payments from AHCCCS on the patients' behalf as full and complete payment, even if the hospital usually charges a higher rate. This is federal law.
However, under Arizona law, when a hospital treats a patient's injury (we're talking about any patient in this case, not just AHCCCS), they may put a lien on any tort recovery the patient receives for their injury, like a settlement or damages award. This means if, for example, you were in a car accident and had your injuries treated at your local hospital, the hospital would seek reimbursement on their bill out of your case settlement.
Some hospitals have put liens on tort recoveries for patients that AHCCCS had already paid out for, attempting to recover the balance between what the AHCCCS paid and the rate the hospital usually charges. This is called balance billing, and when you're dealing with Medicaid, it's unlawful.
Recent court decision bans "balance billing" on AHCCCS claims
A recent Arizona Court of Appeals decision, ANSLEY, et al. v. BANNER HEALTH, et al., noted that liens put on tort recoveries that AHCCCS has already paid are unenforceable. A group of patients sued when liens were put on their settlements, and the court found in their favor—enforcing federal law over Arizona law. In essence, because the hospitals accepted payment from AHCCCS, they agreed to accept it as payment in full. This meant that the patient owed no further debt to the hospital. And, if no debt exists, a lien cannot exist.
The court found that the hospitals breached their federal requirement to accept AHCCCS payment as "payment in full" when they imposed liens on patients' tort recoveries.
Ensure you understand your rights as an AHCCCS recipient. If you are unsure about a bill or charge and can't get it resolved, speak to an attorney as soon as possible.
Here at Plattner Verderame, P.C., we want the best for our clients. Understanding your rights when it comes to health insurance and Medicaid is crucial when you're involved in a personal injury case. Talk to one of our Phoenix attorneys today by calling 602-783-8793 or filling out our contact form.