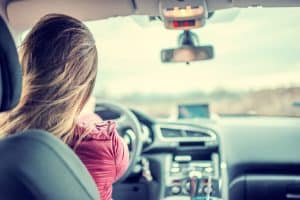 Back in 2010, a young woman named Brooke Melton died in a car crash after the ignition switch in her 2005 Chevy Cobalt slipped into a different position. The lawsuit resulting from her death revealed that General Motors had known about the defective switch since 2001, covered it up, and done nothing to fix the problem. Brooke's parents, Ken and Beth Melton, decided no family should ever have to bear the grief of losing a loved one. They have sponsored the Safety Institute's Quarterly Vehicle Safety Watch List since 2014, and each quarter SI updates the list with potential problems to look out for.
The latest list is out. The numbers are based on data from National Highway Traffic Safety Administration. What the list tells us is not which vehicles absolutely have defects, "but rather these are areas that potentially need more investigation."
2015 JEEP GRAND CHEROKEE 4×4, Power Train
2014 JEEP GRAND CHEROKEE 4×4, Power Train
2016 FORD EXPLORER, Other
2007 CHEVROLET IMPALA, Electrical
2016 TOYOTA TUNDRA, Structure
2015 FORD EXPLORER, Fuel System
2012 CHRYSLER 300, Power Train
2014 MAZDA MAZDA6, Structure
2015 MAZDA MAZDA6, Structure
2013 CHRYSLER 300, Power Train
2008 CHEVROLET IMPALA, Electrical
2016 FORD F-150, Visibility
2013 NISSAN ALTIMA, Latch
2012 GMC ACADIA, Structure
2007 MERCEDES BENZ GL, Fire Related
You can find in-depth explanations for the reasoning for each choice here. Earlier copies of quarterly reports can also be found on the SI website.
What happens if my car has a defective part?
If your vehicle is recalled for a defective part, the manufacturer is responsible for replacing that part. You will need to call your mechanic or the local dealership to schedule an appointment, but it should not cost you anything more than time (and some frustration) to have your car or truck serviced.
If, however, you are in a car accident, and discover only later that your vehicle had a defect, you may be able to bring a claim against the manufacturer. In order to do this, you would need to prove that the manufacturer was negligent, because it:
Knew there was a problem but did nothing to resolve it before those cars made it to the market;
Knew of a problem and still did not recall the vehicle, or send out a warning notice;
Took deliberate steps to cover up a potential problem or defect; or
Knew there was a problem, did not issue a recall, and made no effort to fix the problem in existing or newer vehicles.
Auto defect numbers are rising, with each year hitting a new high. In 2016, more than 53 million vehicles were recalled. The Vehicle Safety Watch List could go a long way in protecting drivers, passengers and pedestrians by alerting manufacturers and customers to potential problems more quickly. The sooner we know, the sooner we take the necessary steps to protecting ourselves.
Plattner Verderame, P.C. has served the injured in and around Phoenix since 1991. If you sustained an injury in a car crash, or because of a defect product, we may be able to help. Please call 602-783-8793 or fill out our contact form to learn more about our services, or to schedule a free consultation with an experienced Phoenix injury lawyer.