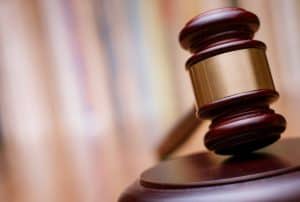 State Farm has agreed to settle a federal class action lawsuit in which it faced allegations of illegally financing Illinois elections. Plaintiffs in the suit claimed that the insurance behemoth funneled money into the coffers of an Illinois Supreme Court justice who then overturned a $1 billion verdict against the company. The National Trial Lawyers reports: "According to an amended complaint, State Farm orchestrated as much as $4 million of $4.8 million in campaign contributions to [Justice Lloyd] Karmeier through an organization called the Illinois Civil Justice League, which was created by a State Farm lawyer, who also hired the ICJL's president."
According to the suit, the company that bills itself as a "good neighbor" essentially paid off a State Supreme Court nominee, who, upon becoming a justice, turned around and "cast the deciding vote to reverse a $1.06 billion judgment in 1999 against State Farm for its use of aftermarket car parts in repairs," according to the New York Times.
The class action suit against State Farm for buying the Justice originally sought $10 billion, and was filed on behalf of 4.7 million policyholders. State Farm claims the settlement was for expediency only – the company believes it could win at trial, the Times reports – and refuses to accept liability. In exchange for the settlement, the plaintiffs agreed to drop their claims of unjust enrichment, and the Racketeer Influenced and Corrupt Organizations ("RICO") claims.
This is not how good neighbors treat others
This case has taken almost two decades to come to fruition. State Farm turned it into a contentious, drawn out, and expensive battle. State Farm has agreed to pay, but claims it's not actually guilty, and that it's not actually accountable to all of the policyholders whose claims they denied. To State Farm, it seems, pay-to-play is not only perfectly legal – it's perfectly acceptable.
We don't agree.
When a multi-billion-dollar corporation gets rich and powerful off of the backs of the people they claim to want to help, that's not being a good neighbor. When an insurance giant bends the rules it created but doesn't inform its policyholders, that's not being a good neighbor. When a company buys its own justice through the use of legal loopholes and then denies responsibility, that's not being a good neighbor.
It is satisfying to see State Farm finally being taken to task for what it did, regardless of the statements the company release. It's fulfilling to see justice served. But one case does not a reformed company make, and we don't trust State Farm not to continue its deceptive practices.
That is why Plattner Verderame, P.C. will continue to fight for policyholders in Arizona who have had their claims unfairly denied or lowballed. We're Actually Good Neighbors, because we believe in upholding the laws designed to protect the people of this country. We offer honest, practical guidance to our clients, and fight to protect them within the civil justice system.
After all, that's what good neighbors do.
If your insurance claim was unfairly denied by State Farm, or if an insurance company failed to follow through on its promises and legal contract with you, we are here to help. Our Phoenix bad faith lawyers have always stood by policyholders, injury victims, and families in Arizona. To schedule a free consultation, call Plattner Verderame, P.C. at 602-783-8793, or fill out our contact form.