Additional Baby Loungers Recalled for Risk of Injury and Death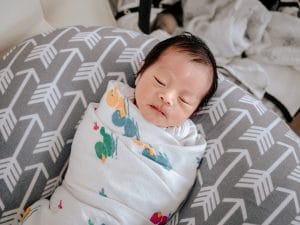 Many parents rely on infant loungers to safely hold their babies in place while they are sleeping or tend to other responsibilities. However, they may be unaware of the dangers associated with baby loungers. Baby loungers are one of the children's products that are routinely recalled due to safety defects.
One of the most recent recalls includes the recall of Leachco, Inc. baby loungers. After the tragic deaths of two infants, the Consumer Product Safety Commission (CPSC) filed an administrative complaint against the company based on the recall of several infant loungers.
In January of this year, CPSC Chair Hoehn-Saric, Commissioner Feldman, and Commissioner Trumka approved the complaint. One of the conditions of the complaint was that Leachco be ordered to notify every person who was delivered or sold the product of the defect, through either mail or email. The company also must offer consumers a full refund of the product. For any consumers who have experienced any incidents after using the Podsters products, the agency advises consumers to report to www.SaferProducts.gov.
Which Leachco baby lounger products were recalled
The baby loungers that contained safety defects include the Podster, Podster Plush, Bummzie, and Podster Playtime baby loungers. Alex Hoehn-Saric, the CPSC Chair, declared that the agency filed a complaint against Leachco because the manufacturer failed to appropriately respond to the safety concerns associated with their products. According to Hoehn-Saric, the complaint was the last resort and was issued with the intent of protecting consumers.
Why are Leachco baby loungers dangerous?
The CPSC complaint declares that the defective baby loungers can cause an airflow obstruction to infants if the infants roll or move in a position where their mouths and nose are covered by the Podsters. Babies can suffocate, or suffer permanent brain damage as a result of oxygen deprivation.
Even though the products come with instructions and warning labels about how to properly use the lounger, the agency reasoned that it is only natural for parents or caregivers to allow infants to sleep in the loungers without supervision.
To date, the agency is aware of two infants who suffocated when they were placed on Podsters and changed positions. When the infants changed positions, their noses and mouths were covered by the Podsters or another object. The infants were 17 days old and four months old; their deaths occurred in December of 2015, and January of 2018.
How dangerous are baby loungers in general?
Although many parents find infant loungers practical for securing their babies, they come with a high risk. These products can cause babies to suffocate or succumb to sudden infant death syndrome (SIDS). The issue is that many parents place babies in infant loungers with the intention to take a nap sometimes, and in the meantime perform other tasks like cooking, cleaning the house, or preparing formula for the baby. While in the lounger, babies are at risk of changing positions and having their mouths or nose covered, or becoming stuck against the side walls, because infants lack the strength to roll themselves over.
What is SIDS?
Sudden infant death syndrome (SIDS) is the accidental suffocation of an infant. SIDS kills about 3,500 infants annually, and occurs when infants die in their sleep without warning. The unpredictability surrounding SIDS terrifies parents – rightfully so. Even though the right precautions may not always guarantee that a baby is protected from SIDS, there are some safety recommendations that many medical experts recommend. One of the recommendations involves never allowing a baby to sleep on their stomach or side. Making sure the baby has enough room while sleeping is also crucial.
How common are safety defects in baby products?
Unfortunately for many parents, some of the common defective products in the United States are products designed for babies and children. These include baby strollers, walk-and-play toys, highchairs and cribs. According to Kids In Danger, "children's products are recalled frequently: more than twice a week. That means there are on average over 100 children's products recalled per year."
Aside from Leachco, Inc. baby loungers, one of the most recent recalls involves the Boppy newborn lounger pillows. Like with Leachco, the CPSC urged consumers to stop using the lounger pillows after eight infants suffocated to death from 2015 to 2020. According to the agency, the eight deaths happened after infants were positioned on their side, back, or stomach after falling asleep on the lounger. The CPSC issued the recall in September of 2021. Several of the Boppy sleep loungers were sold at organizations like Target, Amazon, Walmart, and Pottery Barn, and are no longer available on the shelves.
Safety tips for parents who use infant loungers
Parents who use infant loungers must understand that they cannot leave their child alone and unsupervised. If a baby falls asleep in an upright position, they should be moved to a safer sleeping position. Babies always need to be placed on their backs when sleeping. Parents and caregivers should also avoid placing specific items like pillows, blankets, or crib bumpers around an infant while they are sleeping.
What products are safe for babies to sleep in instead of baby loungers?
The CPSC recommends that parents and caregivers place babies in products that contain flat, firm surfaces. Products like bassinets, cribs, or portable cribs are ideal to place babies in for sleeping. If babies fall asleep on a bed, couch, or lounger, parents or caregivers should move them to a safer surface like the bassinet or crib.
At Plattner Verderame, PC, we want you and your loved ones to be safe. If your child was injured by a defective product, we can help.  Call our office at 602-266-2002, or fill out our contact form to schedule a free consultation, and learn how our experienced Phoenix defective product lawyers can assist with your case. We also maintain an office in Tempe.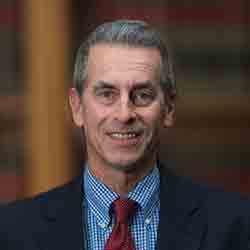 I have been active in leadership in the Arizona Association for Justice (lawyers who represent injured folks, and formerly known as the Arizona Trial Lawyers Association) since 1985. I served as President in 1991. I was an active participant in battles to protect the Arizona Constitution from the insurance industry and big business interests in 1986, 1990 and 1994.
Read more about Richard Plattner