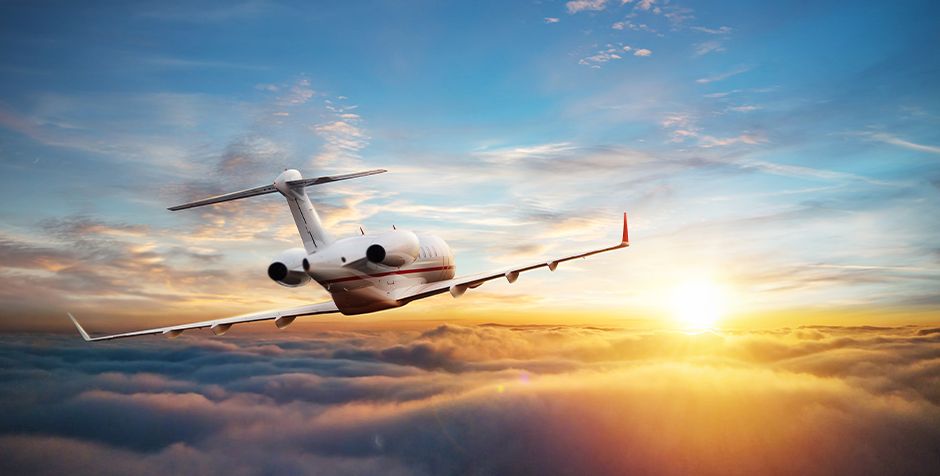 Phoenix Aviation Injury Lawyers Dedicated to Protecting Your Rights
The skills, experience and resources you want on your side after a plane, helicopter or balloon crash in Arizona
Aviation accidents are among the most horrendous nationwide. In 2014, there were 1,290 civil aviation accidents in the United States. Just over ten percent of these were fatal. The National Transportation Board reports that of those accidents, there were 444 fatalities. Aviation is a wonderful hobby and mode of transportation, and there's nothing quite like watching the Earth go by from the air. As you can see, however, plane rides can be dangerous.
Since 1991, the Phoenix law firm of Plattner Verderame, P.C. has cultivated a reputation for being a law firm where honest people receive high-quality legal services for their legitimate injuries and claims. We treat our clients like real people, and we work hard for them to obtain justice in aviation accidents. Our experienced Phoenix aviation accident attorneys help you assert your rights and get you the compensation you deserve when you've been in a plane accident. Partner Frank Verderame has been a licensed pilot since 1989, and has brought numerous plane crash cases to verdict. One such case resulted in a $10 million verdict for clients injured crash near the Grand Canyon.
Types of aviation accident cases
There are close to a hundred airports in Arizona. The City of Phoenix owns three of them – Phoenix Sky Harbor International Airport, Phoenix Deer Valley Airport and Phoenix Goodyear Airport – and co-governs a fourth: Phoenix-Mesa Gateway Airport. On top of that, there are 22 places across the state where you can take a helicopter tour (or learn to pilot one), and almost 20 places you can take a balloon ride. In short, a lot of people spend a considerable amount of time in the air over our state.
In aviation accidents, many people and parties can be at fault. The aircraft could malfunction. The pilot could make a grave error, as well. In addition to personal injury and wrongful death claims, other types of aviation cases might include:
Contract negotiations
Insurance claims and coverage litigation
Aviation-related property damage claims
Military aircraft claims
Our law firm has a reputation for integrity, honesty and giving you all the facts — no matter the severity or nature of your case. If you have suffered catastrophic injuries or if a loved one has passed away due to an aviation accident, we want to get to bottom of it with you. While you focus on healing, we want to create a bulletproof case that nets you the fair compensation you deserve. Our approachable and knowledgeable Phoenix aviation accident attorneys have years of experience settling and litigating cases like yours.
Aggressive litigation attorneys always ready to advocate for you at trial
As many of cases against aircraft manufacturers have proven, any type or size of aircraft can fail or experience dangerous issues that lead to personal injuries or worse. Improper design or manufacturing, as well as flying in planes that are "lemons," have hurt many people, some of them Arizonans over the years.
It's always difficult to know if you should pursue legal action against a company, manufacturer, airport or pilot, but we can investigate that helps find the most accurate at-fault party. We hold responsible parties accountable and work to be able to use your case as a wake-up call for companies to fix potential problems.
Our lawyers have the skill and wherewithal to prepare every case for trial. We are not afraid to aggressively litigate your case in the courts if that's what it takes to secure the compensation you or your family deserves. While many of our cases settle, due to our reputation as honest and aggressive litigation professionals, companies and individuals know that we mean business. This could mean high-value compensation and damages for you.
Types of Cases We Handle
Our attorneys handle a variety of accident cases, including:


Confidentially contact a Phoenix aviation accident attorney at our firm
As soon as you have dealt with the medical fallout from your aviation accident, please don't hesitate to call Plattner Verderame, P.C. Each of our three partners is certified as a Specialist in Personal Injury and Wrongful Death Litigation by the Arizona Bar Association Board of Legal Specialization, and we take great pride in offering this higher standard of advocacy. Additionally, we only charge our aviation accident cases on a contingency-fee basis. You will not owe a dime unless we obtain a verdict or settlement on your behalf. Call us at 602-266-2002 to discuss your claim. You can also contact us online.