Arizona Nursing Home Under Investigation for Keeping COVID-19 Infected Employees on the Job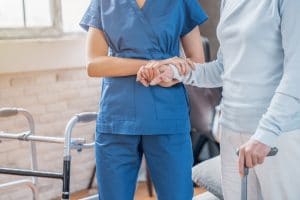 The Granite Creek Health and Rehabilitation Center in Prescott is under both state and media scrutiny after an investigation showed that the facility required staff to work while they were visibly ill with the coronavirus. This investigation, which began last summer, kicked off after an anonymous nursing assistant told the media she was forced to work with patients while symptomatic for COVID-19, as well as after testing positive for the virus.
The state regulatory board overseeing nursing home administrators is considering investigating the leadership at Granite Creek. The nurse's assistant first sounded the alarm to the Phoenix New Times in July 2020, after being required to work while symptomatic for COVID-19, then being required to work after testing positive. According to the New Times, "The worker said she wasn't the only one who didn't feel safe going to back to work, and she knows of other staff members who 'are quitting or have quit.' At least three residents of the facility have died, and she knows of at least one Granite Creek nurse who was hospitalized with COVID symptoms, she said."
Mike Rasmussen, the Granite Creek's administrator, told the Phoenix New Times in July that, although the facility does allow COVID-19 positive staff to work with COVID-19 positive residents, they "might ask but would not require that a sick staff member come to work." However, in a text exchange made public in the media, the nursing assistant showed that she texted management to tell them she was having symptoms of COVID-19, like vomiting and diarrhea. The reply was, "I have you on the schedule for tonight. Get rest and I need you to be here."
Within one month of the first employee case of COVID, over 50 residents were also infected and 15 died.
What happened at Granite Creek?
The investigation into the nursing home uncovered some startling information. According to AZ Central, the employee texted management regarding feeling sick, and the chain of events that followed included:
Employee texted management about having a headache, body aches and a sore throat with no response
The next day they logged a fever at work but were required to work a full shift
Employee got sicker over the next few days and received a positive COVID-19 test
Employee's doctor recommended they go to ER; staffing coordinator required employee to work anyway
Employee worked a 12-hour shift in a ward with non-COVID-19 positive patients
Within the next month, the virus ran rampant through the nursing home, culminating in 15 resident deaths
The Arizona Department of Health fined the facility $500, for having sick staff care for residents. Inspectors also found, per AZ Central, "that the facility had put its residents in 'immediate jeopardy,' which means the facility's error put the health and safety of its residents at risk for serious injury, harm, impairment or death."
However, the board in charge of licensing and disciplining nursing homes in Arizona told the paper they are unaware of the case, saying it was never sent to them by the Department of Health.
The Arizona Nursing Care Institution Administrators and Assisted Living Facility Managers (NCIA) plans to review the findings of this investigation at its next meeting.
At Plattner Verderame, P.C., we protect victims of nursing home negligence. If your loved one was exposed to and injured by COVID-19 due to lack of proper protection, call us today to talk about your case. We want to help. Call our office at 602-266-2002 or complete our contact form to schedule a consultation. We operate offices in Phoenix and Tempe to better serve our clients.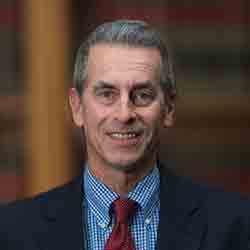 I have been active in leadership in the Arizona Association for Justice (lawyers who represent injured folks, and formerly known as the Arizona Trial Lawyers Association) since 1985. I served as President in 1991. I was an active participant in battles to protect the Arizona Constitution from the insurance industry and big business interests in 1986, 1990 and 1994.
Read more about Richard Plattner