Arizonans Helping Arizonans Who Suffer Kidney Disease Due to COVID-19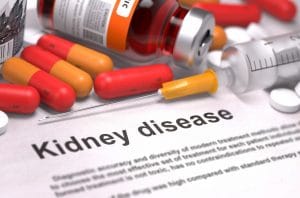 Contracting COVID-19 is especially dangerous if you have an underlying health condition such as kidney disease. According to the CEO of the National Kidney Foundation of Arizona, the combination of diseases increases the risk of mortality. A 63-year-old man recently told a story of his extremely difficult experience with COVID-19 due to his underlying kidney disease.
ABC 15 reported that Filiberto Herrera did everything he could to avoid infection including staying away from family gatherings. It was only on January 9, 2021, that he decided to take a chance and attended a birthday party for his daughter. He developed COVID-19. Herrera was familiar with kidney dialysis – a process where toxins in the blood are filtered out by a machine – because the kidney can't function properly on its own. Herrera was already suffering from kidney disease.
When Herrera got to the hospital, he was scared he wasn't going to survive. Blood clots appeared during his dialysis treatment. According to Leslie Azurdia McReynolds, "it is common for an individual to find out too late down the road that they have kidney issues because kidney disease has such silent symptoms."
Mr. Herrera also suffered from diabetes which caused him to lose most of his teeth. This means he couldn't fully process his food – which means he wasn't getting the protein he needed. The National Kidney Foundation of Arizona helped Mr. Herrera get new teeth.
The National Kidney Foundation of Arizona
Plattner Verderame, P.C., supports organizations like the National Kidney Foundation of Arizona, which helps kidney patients who have run out of options get some of the help they need including:
Rent and utility help
Transportation
Medical assistance
Nutritional aid
Often, patients who have kidney disease have other health disorders – such as diabetes.
The Foundation has been a lifesaver for many people. According to Ms. McReynolds, her organization is very concerned and aware that COVID-19 is causing Arizonans to suffer severe health problems. Many people aren't even aware that there at risk for kidney failure. COVID-19, according to Ms. McReynolds, is a major contributor to acute kidney disorders.
The National Kidney Foundation of Arizona has an online quiz anyone can take to assess their risk for developing kidney disease. March is National Kidney Month.
Some of the key risk factors include
Diabetes
Heart disease
High blood pressure
A family history of diabetes, heart disease, high blood pressure, or kidney disease
Other risk factors, according to the National Kidney Foundation of Arizona,  include:
Being 60 years-old or older
Obesity
African American or Native American heritage
Kidney stones
Autoimmune disorders such as lupus
Long-time use of OTC drugs like naproxen or ibuprofen
Chronic urinary tract infections
Low birth weight
At Plattner Verderame, P.C., our Phoenix trial lawyers are more than just advocates in court. We work with the community to educate people about dangerous health issues. We hope you'll take the time to review the great work the National Kidney Foundation of Arizona is doing. Please call us at 602.266.2002 or complete our contact form to arrange a time to speak with our office.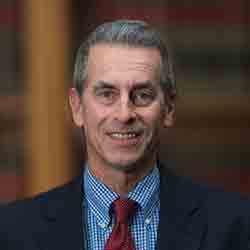 I have been active in leadership in the Arizona Association for Justice (lawyers who represent injured folks, and formerly known as the Arizona Trial Lawyers Association) since 1985. I served as President in 1991. I was an active participant in battles to protect the Arizona Constitution from the insurance industry and big business interests in 1986, 1990 and 1994.
Read more about Richard Plattner