At Least Four Different Types of Fireworks Have Been Recalled So Far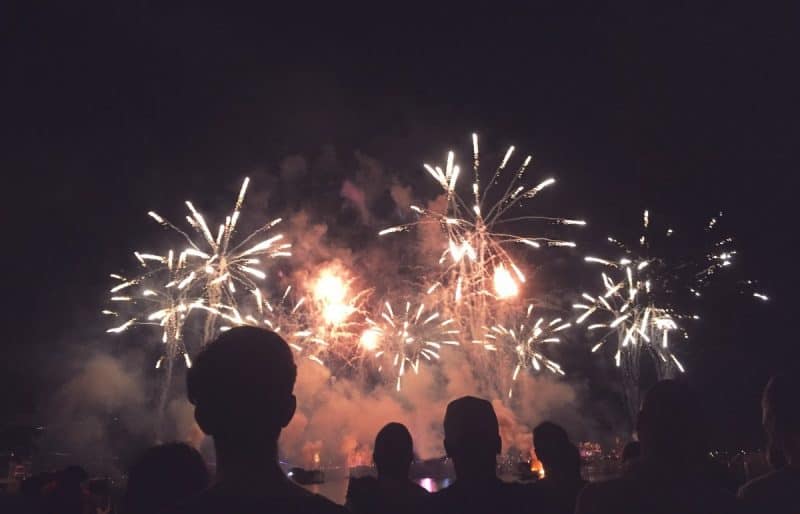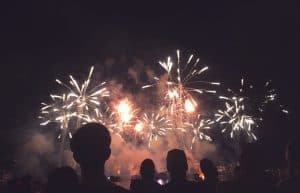 July 4th is almost here, and you know what that means: it's time for the fireworks. Given how dry Arizona is, fireworks pose a different kind of risk for us. Today, we want to tell you which fireworks have been recalled for safety issues, and offer some tips to make sure your Independence Day celebration is as safe as it is fun.
Recalled fireworks
So far, four different companies have had products recalled for explosion and burns hazards, and for being "overloaded with pyrotechnics." Injuries have been reported with the use of some of these fireworks. You can find a full list of the products by clicking the links to the Consumer Product Safety Commission's recall notices below:
G-Force Artillery Shell Fireworks
Manufactured by Liuyang Sunwing Import & Export Co Ltd., of China
Sold by Keystone Importing & Sales LLC
Patriot Pyrotechnics – 22 different fireworks products
Manufactured in China
Imported by, and sold exclusively at, Patriot Pyrotechnics LLC/Bill's Fireworks
GS Fireworks – 26 different fireworks products
Manufactured in China
Sold exclusively at GS Fireworks
Grandma's Fireworks – 18 different fireworks products
Made in China
Sold at Grandma's Fireworks
Arizona's fireworks laws
Arizona prohibits the sale, possession and use of most fireworks, unless a qualified applicant has applied for (and received) a permit for public display. Being caught with fireworks can leads to a class 1 misdemeanor and a $1000 fine.
There are, however, exceptions. For example, A.R.S. 36-1601 defines a consumer firework as "small firework devices that contain restricted amounts of pyrotechnic composition," and certain types of consumer fireworks are allowed. They include:
"Toy pistols, toy canes, toy guns or other devices in which paper caps containing not more than twenty-five hundredths grains of explosive compound are used if constructed so that the hand cannot come in contact with the cap when in place for the explosion.
pistol paper caps that contain less than twenty-hundredths grains of explosive mixture, or fixed ammunition or primers therefor.
Federally deregulated novelty items that are known as snappers, snap caps, party poppers, glow worms, snakes, toy smoke devices and sparklers.
Permissible consumer fireworks [such as:]
Ground and handheld sparkling devices.
Cylindrical fountains.
Cone fountains.
Illuminating torches.
Ground spinners.
Flitter sparklers.
Toy smoke devices.
Wire sparklers or dipped sticks.
Multiple tube ground and handheld sparkling devices, cylindrical fountains, cone fountains and illuminating torches manufactured in accordance with section 3.5 of the APA 87-1."
Every city in Arizona regulates its own permissions for firework use, so what is allowed in Tempe may not be allowed in Scottsdale.
Phoenix has its own regulations, too. You can only sell fireworks between May 20th and July 6th, and December 10th and January 3rd. In Phoenix, you can set off fireworks between June 24th and July 6th, and between December 24th and January 3rd.
Per Phoenix's own regulations, permissible fireworks are limited to "cylindrical and cone fountains, illuminating torches, wheels, ground spinners, flitter sparklers, ground sparkling devices." (You can access the list of permissible fireworks, along with pictures of those fireworks, here.)
10 tips to stay safe using fireworks
If you plan on celebrating the holiday with fireworks, there are a few things to remember to keep yourself safe.
Make sure the person in charge of lighting the fireworks is sober.
Clear a wide space for any ground fireworks, and avoid areas with lots of dry, dead wood or shrubbery.
Keep sand and a hose nearby by in case of fire.
Don't hold any fireworks that aren't meant to be held.
Keep children far away from any displays.
Never attempt to relight a firework that doesn't go off.
Wear appropriate hand and eye protection.
Never light fireworks inside.
Keep all fireworks away from gas-powered tools or machinery.
Do not hold sparklers anywhere near your face.
What do I do if I get hurt by a firework?
If you or a loved one sustains a burn injury while using or watching fireworks, seek medical attention immediately. If the burn is serious, or if you lose a finger, call 9-1-1.
If you are hurt by a firework at someone else's home, you may be able to recover damages by making a premises liability claim against his or her homeowners' insurance. If the injury is caused by a firework that is on the recall list, you may be able to seek compensation through a product liability claim. Understand, though, that most fireworks injuries are self-inflicted, which could bar you from recovering damages. If you have questions, give us a call. We can help you figure it out.
At Plattner Verderame, P.C., we want you to have a safe and happy summer, and a good experience watching fireworks this year. If you do get hurt because of someone else's negligence or y a defective product, let us help you. To schedule a free consultation with an experienced Phoenix injury lawyer, please call  602-266-2002 or fill out our contact form.