Christopher J. Stephens Named 2020 Recipient of Plattner Verderame's Annual Civil Justice Scholarship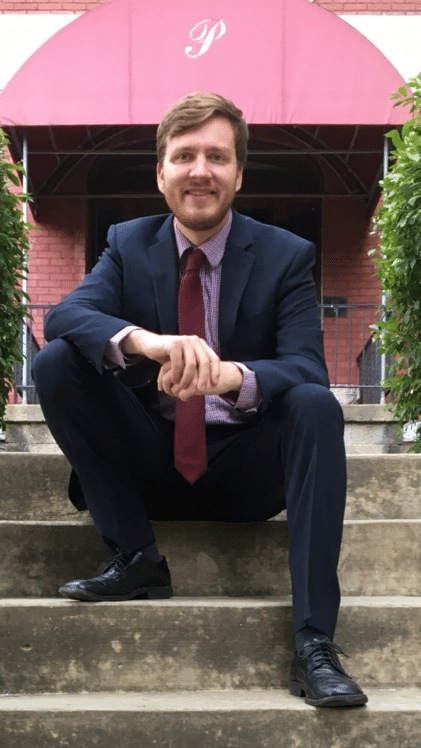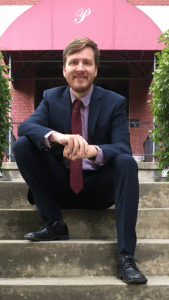 Plattner Verderame, P.C. is pleased to announce that Christopher Stephens is the 2020 recipient of the Annual Civil Justice Scholarship. Chris is an award-winning law student at the University of Pittsburgh School of Law, with an anticipated graduation date of May 2021.
Chris Stephens earned his undergraduate degree in Political Science at the University of North Carolina at Chapel Hill. During his time there, Chris realized that his services were best utilized helping those who needed a voice and an advocate in the justice system. After graduation, he served for more than 1700 hours as an AmeriCorps Member of the Montana Legal Services Association, where he helped organize pro bono family law clinics throughout the state. He then served as a Martin Luther King Jr. Intern for Legal Aid of North Carolina, where he worked hand-in-hand with the senior housing attorney, helping to create trial court exhibits on behalf of low-income tenants in need.
This work continued once Chris moved to Pittsburgh, where he worked as a Certified Legal Intern for U Pitt's Health Law Clinic, assisting low-income adults and student with disabilities. Most recently, he has worked as an Associate Editor for JURIST Legal News & Research, and will start a new position at Pittsburgh's Neighborhood Legal Services, a non-profit legal aid organization dedicated to helping low-income and vulnerable people access high-quality legal services.
About Plattner Verderame, P.C.'s Annual Civil Justice Scholarship
The Annual Civil Justice Scholarship is open to all students who are interested in social and civil justice, and who are enrolled in, or will be enrolled in, an accredited college or university. Applicants must submit proof of enrollment, a recommendation letter, and a 1000-word essay about the American civil justice and jury system. The Firm is currently accepting applications for the 2021 scholarship.
The Annual Civil Justice Scholarship was designed to promote the civil justice system, and to "encourage the best and brightest students to themselves pick up the torch of justice." With his dedication to social justice, and to improving the lives of others through access to our courts and justice system, Chris Stephens embodies everything we hoped to do with our scholarship. We are very excited to see how he changes the world.
Congratulations, Chris, on being this year's Annual Civil Justice Scholarship recipient!