Class Action Claim Filed Against Notre Dame and NCAA Over Concealing Head Injury Dangers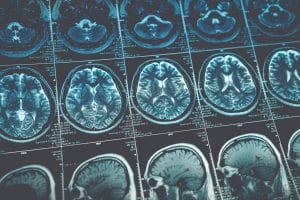 A proposed class action lawsuit filed against the National Collegiate Athletic Association (NCAA) and University of Notre Dame highlights the risks of brain injuries to athletes, right as high school and college football season gets under way. Filed in Indiana federal court, this suit claims that both the school and the NCAA failed to warn student athletes of the long-term risks of head trauma suffered during sports.
The lawsuit alleges that, up until 2010, both the school and the NCAA concealed the fact that repeated head trauma could lead to long-term and permanent brain injury, and failed to provide athletes adequate warning and protection. Over decades, the plaintiff claims, the university contributed to "an epidemic that was slowly killing former college athletes."
Lead plaintiff Mary Elizabeth Morrison, whose husband is a former Notre Dame football player, states that a regular season of play was the equivalent of subjecting an athlete to hundreds of repeated car accidents, yet the school and governing authorities allowed them to do so anyway:
For decades, defendants NCAA and Notre Dame knew about the debilitating long-term dangers of concussions, concussion-related injuries and sub-concussive injuries … that resulted from playing college football, but recklessly disregarded this information to protect the very profitable business of 'amateur' college football.
Morrison's husband Richard currently suffers from several physical and mental conditions as a result of his time playing college football, including memory loss, dementia, neurocognitive disorder, and depression. The lawsuit targets Notre Dame and NCAA for negligence and breach of contract, and aims to represent all affected Notre Dame football players between 1952 and 2010.
Because the NCAA did not implement concussion protocol until 2010, after a blow to the head players often returned to the field without proper treatment. These repetitive and cumulative injuries can lead to long-term injuries, like chronic traumatic encephalopathy (CTE).
Brain injuries aren't just a football problem
Although the national conversation tends to center around football players, anyone can suffer a brain injury. For example, a 2017 study showed that high school female soccer players had a significantly higher concussion rate than any other school sport. Boys baseball and girls volleyball also had the highest increase in concussion rate during the study period. High level cheerleading also accounts for a variety of head and neck injuries.
The American Association of Neurological Surgeons reports the following sports and recreational activities as contributing to the highest number of head and brain injuries treated in U.S. hospitals:
Cycling:64,411
Football:51,892
Playground Equipment:38,915
Basketball:38,898
Exercise & Equipment: 37,045
Powered Recreational Vehicles: 30,222
Soccer:26,955
Baseball and Softball:24,516
Rugby/Lacrosse:10,901
Skateboards:10,573
Trampolines:8,956
Hockey:7,668
Skating:7,143
Golf:6,357
Horseback Riding:6,141
Why are concussions so dangerous?
A concussion is a type of traumatic brain injury (TBI) caused by a blow, bump, or hit to the head. Any jolt to the head or body that causes the brain to bounce around can cause a TBI. One of the many myths surrounding concussions is that they cause loss of consciousness – this is untrue. In fact, the CDC reports most concussions occur without loss of consciousness. Further, athletes who have suffered one concussion are more at risk to suffer another.
Repeated impact to the head can lead to more severe concussion and TBI symptoms, as well as ongoing health issues like problems with concentration, memory, balance skills, and headaches. Scientists are also studying the link between CTE and traumatic brain injuries. CTE is a brain disease that affects how the brain works, and symptoms tend to be similar to those with Alzheimer's or Parkinson's. However, CTE can only be diagnosed post-mortem, so much more research is needed.
What are the signs and symptoms of a concussion?
The symptoms of a brain injury may show up immediately following the injury, or can take several days. This is why, if an athlete experiences a blow or jolt to the head or body, they should be taken out of play and returned only after a professional evaluation. Warning signs of a concussion include:
Headache
Nausea or vomiting
Loss of consciousness, even briefly
Dizziness or balance problems
Blurry or double vision
Light or noise sensitivity
Confusion
Concentration or memory problems
Can't recall events immediately prior to or after injury
If an athlete shows serious danger signs like one pupil larger than the other, slurred speech, seizures,  overly drowsy, or becomes weak or loses coordination, they should receive medical attention as soon as possible.
What is second impact syndrome?
Second impact syndrome (SIS) is a rare but potentially fatal condition that can happen when an athlete suffers a second brain injury before fully recovering from the first. Although researchers are not clear on exactly why SIS occurs in some people and not others, the NCBI reports that this "catastrophic injury results from the dysfunctional cerebral blood flow autoregulation leading to an increase in intracranial pressure." This pressure can be deadly if not treated immediately.
The NCBI describes as an example the case of an athlete returning to practice five days after an initial concussion. Although he had a normal CT scan, he complained of persistent headaches. After a hit at practice one day later, he collapsed after complaining of more headaches and being unable to feel his legs. Another CT scan showed subdural hematomas and other brain injuries.
The organization recommends, "Parents and athletes should be educated on the potential complications of a concussion, symptoms, and an expected time course for recovery. Included in this would be discussing the potential problems related to returning to play too soon, including prolonged recovery, persistent symptoms, and a second impact syndrome."
If you or a loved one suffered a traumatic brain injury, the attorneys at Plattner Verderame, PC can help. We understand the long-term complications of brain injuries and want to help secure financial compensation for your losses. Call our office at 602-266-2002 or complete the contact form to schedule a free consultation at one of our offices in Phoenix or Tempe.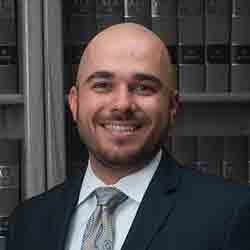 Nick is a member of the State Bar of Arizona, the Arizona Association for Justice (formerly the Arizona Trial Lawyers Association) and the American Association for Justice (AAJ). He currently serves on the AAJ's Political Action Task Force and its Oversight Committee, and on the Board of Governors for Revitalization in Arizona.
Read more about Nick Verderame