E-Bike and E-Scooter Injuries Are on the Rise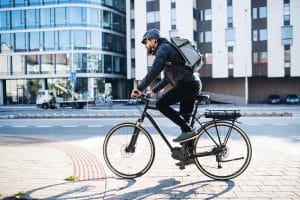 A recent development on the streets has been the rise in use of E-bikes and E-scooters. Touted as environmentally friendly and easy to use, these little vehicles are used by many of us as quick ways to get from place to place.
Unfortunately, crashes with other vehicles (and the resulting  injuries they cause) have been on the rise over the past four years or so, with many people winding up in emergency rooms. According to CBS News, injuries caused by these electric micro-mobility products "spiked 70% over the past four years, spurring nearly 200,000 emergency room visits, according to the U.S. Consumer Product Safety Commission." Overall, electric vehicles like these have caused at least 71 deaths during that time.
So how bad is it? CBS News reports that in 2017, there were 34,000 trips to the hospital due to these mini electric vehicles. Compare that with the 57,800 of 2020, and we can see how the number of injuries have skyrocketed. The majority of these injuries were caused by electric scooters specifically.
Why are e-bikes and e-scooters so dangerous?
While it might be tempting to compare electric bikes and scooters to their conventional counterparts, it is just simply not true. A conventional bike or scooter is far lighter than the electric variety, and does not go as fast. With more speed and weight behind an electric bike or scooter, more damage can be done to the rider. Electric bikes and scooters require a longer braking distance. Walter Biffl, MD, trauma medical director at Scripps Memorial Hospital La Jolla and trauma surgeon at Scripps Clinic states that electric bikes or scooters "can go much faster, and this may create risk for hitting pedestrians who can't get out of the way in time, or with motor vehicles, whose drivers do not anticipate a bike moving so fast," he says. "There's also more momentum and the stopping distance will be much greater."
Furthermore, E-bikes and scooters do not require special training or licenses to operate, and they offer a false sense of security to those who believe they are just as easy as riding a conventional bicycle or scooter.
Not only do these vehicles create a dangerous risk for those operating them, but to pedestrians around them as well, with the notable death of actress Lisa Banes caused by an electric scooter colliding into her. It is obvious that these devices require better training, practice, and protective gear in order to pilot them safely.
What injuries are caused by accidents from E-bikes and E-scooters?
When you are riding one of these electric short-distance vehicles, it is important to consider the injuries you can sustain from them. Some of these injuries include:
These injuries can leave a lasting impact on the victim and their families. Due to their injuries, they may end up losing their job, unable to perform everyday activities, or being unable to enjoy their lives as they once did.
For as much fun and efficiency as these devices might offer, the dangers they present to the driver and to the pedestrians around them should not be overlooked. When deciding to operate one of these electric vehicles, you should make sure that you understand how to use it properly and safely, and make sure that you are appropriately dressed for the drive. Unfortunately, pedestrians need to be more attentive to their surroundings than ever as these devices run fast and quiet.
If you have been injured by an e-bike or e-scooter in Phoenix, Plattner Verderame, P.C. can help. We know how to handle these sorts of cases. You do not deserve to suffer financial pain as well as physical. Let us help. To schedule an appointment today, call us in Phoenix or Tempe, or visit our contact page.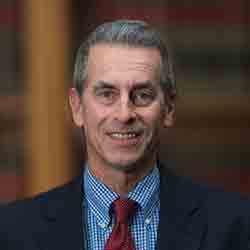 I have been active in leadership in the Arizona Association for Justice (lawyers who represent injured folks, and formerly known as the Arizona Trial Lawyers Association) since 1985. I served as President in 1991. I was an active participant in battles to protect the Arizona Constitution from the insurance industry and big business interests in 1986, 1990 and 1994.
Read more about Richard Plattner