General Motors Jumps into Data Collection Industry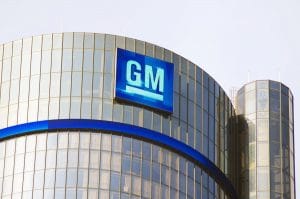 General Motors Co. announced in mid-November that it has jumped into the data collection industry with the help of its subsidiary, OnStar. The vehicle manufacturer entered into the insurance field with the hopes of securing lucrative data that is generated by cars connected to the internet and those that are autonomous.
In what appears to be the first vehicle manufacturer to enter into the insurance field, General Motors Co. will explore new ways to provide policy quotes to consumers. In the traditional sense, insurers determine rates based on gender, age, credit score, and neighborhood. However, this new system will likely base insurance rates on driver use of vehicle safety systems and individual driving behaviors.
The insurance plan
According to General Motors Co., it will use data gathered by its subsidiary, OnStar. OnStar helps drivers who call the concierge service when in an emergency or for navigational assistance. OnStar is also able to collect driver data, such as how the car accelerates and if hard braking occurs.
Tesla made an announcement like this one earlier in 2020 but has not offered any type of insurance program for its drivers yet. In March of 2020, Ford brokered a deal with Allstate Corp that allows some of its customers to share driver data directly.
"We're not the only (carmaker) out there with connected vehicles, but we have more data than the rest of the industry combined," said Andrew Rose, GM's vice president of insurance innovation. "But I think we can explain…there's nothing fairer than deriving a rate based on how you drive."
What is telematics?
Telematics is the word often used for use-based automotive insurance. This type of insurance has been around for years. However, in order to provide data to insurance companies, drivers would've needed to install a device in their vehicle that recorded their driving habits. As the years went on, the devices became obsolete as mobile apps became popular.
Arizona is the guinea pig
General Motors Co. announced that Arizona will be the first state to see this new data insurance program in conjunction with OnStar. The data being collected in Arizona will be related to general vehicle usage, braking, and acceleration.
The goal of the program is to expand into several other states and collect much more sophisticated data. Examples of additional data include automated braking, lane-keeping, blind-spot detection, and vehicle tire pressure. General Motors Co. is hoping that one day the program will be able to order replacement parts for any of the vehicles involved in a crash immediately after it occurs.
The experienced car accident attorneys at Plattner Verderame, P.C. understand insurance law and can help you build a case against your insurance provider. Call our office at 602-266-2002 or complete a contact form online to schedule a consultation. We operate offices in Phoenix and Tempe to better serve our clients.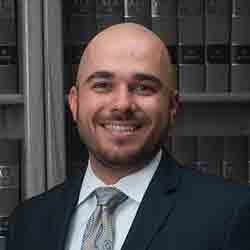 Nick is a member of the State Bar of Arizona, the Arizona Association for Justice (formerly the Arizona Trial Lawyers Association) and the American Association for Justice (AAJ). He currently serves on the AAJ's Political Action Task Force and its Oversight Committee, and on the Board of Governors for Revitalization in Arizona.
Read more about Nick Verderame