Phoenix Is Fighting Back Against Dangerous Drivers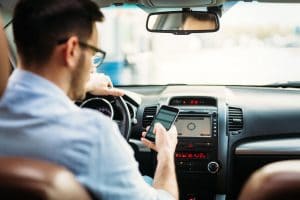 A group of Phoenix cyclists and pedestrians, with the support of Maricopa County, is fighting back against distracted, impaired, and speeding drivers. Despite following motor vehicle and pedestrian laws, utilizing bike lanes, and avoiding the most dangerous roads in the region, cyclists and pedestrians are being hit and killed in record numbers.
To combat these numbers, the Maricopa Association of Governments created an initiative called "See Me AZ" in an effort to educate more drivers about pedestrians and cyclists, all while educating those groups on how to protect themselves and the safest roads to use throughout the state.
The See Me AZ program is brand new, with its website launching just last year. It collects data for all of Arizona, including Maricopa County, which reportedly saw 940 accidents involving bicycles in 2019 that resulted in 19 fatalities. There were more than 1,251 pedestrian accidents that led to 136 fatalities.
What is the City of Phoenix doing to improve safety for pedestrians and cyclists?
The Phoenix City Council voted in March to approve $4.5 million in funding to help improve the most dangerous intersections in the city. Those intersections are:
75th Avenue and Indian School Road
16th Street and Camelback Road
19th and Southern avenues
Arizona has been dubbed an unwelcoming state for cyclists and pedestrians
Arizona hosts upwards of 30 bike events every year, which draws hundreds of thousands of people to the state who ride bikes outside of these events too. In Metro Phoenix alone, an average of 100 people died annually in vehicle accidents involving pedestrians and cyclists.
Leaders of various cycling clubs and events have labeled Arizona as an unwelcome state for cyclists and pedestrians due to the state's infrastructure and makeup of the roads. The president of Arizona Cycling, Joey Iuliano, said that the infrastructure problems of Arizona date back to the era after World War II where towns focused on building roads for only motor vehicles, and it continues to this day.
"You can add a bike lane on a six-lane road, but do you really want to ride next to that?" Iuliano said. "It's not the most welcoming environment for biking or walking."
Iuliano explained why Phoenix in particular is so dangerous for cyclists and pedestrians:
Phoenix is built using superblocks (each block between intersections is longer than a normal city block)
Signaled pedestrian crossings are few and far between
Non-interstate roads in Metro Phoenix have lanes that are wider than city streets
"The wider you build things, the harder it's going to be to slow people down," he said.
Pedestrians likelier to be hit and killed in Arizona than any other state
From the years 2014 to 2019, there were 1,202 pedestrians killed in vehicle accidents in Arizona. There was a 42 percent increase in pedestrian deaths from 155 in 2014 to 220 in 2019. 2018 saw the most pedestrian deaths with 245. The deaths in 2018 placed Arizona as the fourth-highest state in the country for pedestrian death rate, which was 3.3 per 100,000 people. That same year, the national rate was 1.92 pedestrian deaths per 100,000 people.
Arizona has been in the top 10 for pedestrian death rate since 1994. The 2018 rate is the highest in Arizona since 1996. More than half of all fatal pedestrian accidents in Arizona occur in roadways. Just 10 percent of fatal accidents involving pedestrians occur in marked crosswalks.
For cyclists, there were 29 deaths in 2014 and 30 in 2019, staying relatively the same. The lowest number of deaths in that timeframe came in 2018 with 24, while the highest came in 2017 with 32.
Margaret Herrera is the transportation program safety manager with the Maricopa County Association of Governments. She said that the organization is making strides in improving safety for pedestrians and cyclists:
Pedestrian deaths are up quite a bit. So, when we did our primary analysis for the plan, the main thing that stuck out to us was the pedestrian deaths. And we did a 10-year analysis and the pedestrian deaths are up 193% from 2009.One of the things we're trying to work on is, when we look at the transportation system, designing for the most vulnerable user. And that would be the pedestrian because the speed at which they travel compared to vehicles makes them the most vulnerable. And it's pretty obvious they're impacted more severely by a vehicle.
How can I protect myself while walking or riding a bicycle?
Because the roads in and around Metro Phoenix are inherently dangerous, riders and pedestrians have to do whatever they can to protect themselves when walking or riding a bicycle. Some steps you can take include:
Only riding or walking in well-lit areas
Wearing brightly colored or reflective clothing at night
Having a working headlight and red light on the front and rear of your bicycle
Always following all the rules of the road as a pedestrian and a cyclist
Using bike lanes and marked crosswalks as much as possible, and avoiding jaywalking at all costs
Making eye contact with motorists before crossing a street
Riding with traffic when on a bicycle and using the proper hand signals
Always wearing a helmet when riding a bicycle
Avoid using your phone when riding a bicycle or crossing the street
Not wearing headphones when walking or riding a bicycle
Did you or a loved one suffer an injury in a pedestrian or bicycle accident? Was a loved one killed in a pedestrian or bicycle accident? If so, you should seek legal counsel from an experienced Phoenix car accident attorney at Plattner Verderame, PC. Call our office at 602-266-2002 or complete our contact form to schedule a consultation. We have offices in Phoenix and Tempe to best serve our clients.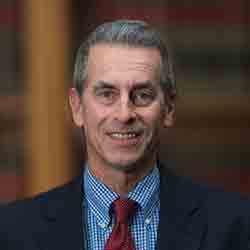 I have been active in leadership in the Arizona Association for Justice (lawyers who represent injured folks, and formerly known as the Arizona Trial Lawyers Association) since 1985. I served as President in 1991. I was an active participant in battles to protect the Arizona Constitution from the insurance industry and big business interests in 1986, 1990 and 1994.
Read more about Richard Plattner