Qui Tam Whistleblowers Were Paid $392 Million by the Federal Government in FY 2017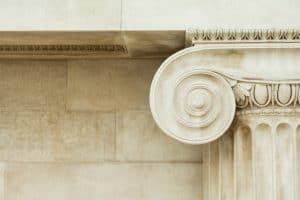 You can be rewarded if you help uncover fraud perpetrated by a business against the federal government. That is what a qui tam action is.
The latest numbers are out for fiscal year 2017, and this was a big year for the False Claims Act. The National Law Review reports that the Department of Justice "recovered more than $3.7 billion in settlements and judgments from civil cases involving fraud in the fiscal year ending September 30, 2017, and $3.4 billion of those recoveries stemmed from whistleblower claims filed under the qui tam provisions of the FCA."
All told, the government paid out $392 million to qui tam whistleblowers. More than 4,400 tips were reported in FY 2017, and more than 60 of those tips came from Arizonans.
Of the $3.7 billion recovered, $2.4 billion involved cases of healthcare fraud. In the DOJ's release, it notes that "This is the eighth consecutive year that the department's civil health care fraud settlements and judgments have exceeded $2 billion. The recoveries included in the $2.4 billion reflect only federal losses. In many of these cases, the department was instrumental in recovering additional millions of dollars for state Medicaid programs" (emphasis ours).
It is those federal losses we want to discuss, because of the impact fraud has on Medicare. And one of the biggest sources of alleged fraud comes from an initiative by the Centers for Medicare & Medicaid Services (CMS) to use electronic health record (EHR) systems.
A brief look at EHR systems
Electronic health records are digital medical records. Instead of using pen and paper, doctors throughout the country have been encouraged to adopt an online, computerized database system to keep track of patients' medical histories. The theory is that if everything is stored online, it will be easier to share medical records with other doctors if the need arises. So, if your GP refers you to a specialist, he or she can simply send the file to the specialist, without having to make sure that thousands of pages of paperwork (accumulated over the years) is all included.
It is also supposed to eliminate any potential replication, because everything is in one place. If you move to another town or state, your file can be sent to your new GP, and no one has to wait.
EHRs, the CMS, and the rise of qui tam suits
Of course, the reality is often different from the theory. Computer hacks, incompatible software, problems with the network, HIPAA laws regarding privacy, the time spent entering data – all of these unintended results have hampered the effectiveness of EHRs. Still, CMS has soldiered on, and introduced incentives to encourage doctors to use them. One of those incentives is the "'meaningful use' program, through which CMS offers incentive payments to health care providers who demonstrate and attest to using EHR systems that have certain qualities and satisfy specific objectives."
Those meaningful payments amounted to about $40 billion. As it turns out, a lot of those payments were made incorrectly. The Office of the Inspector General for the U.S. Department of Health and Human Services reviewed the data extrapolated that:
[F]rom May 2011 to June 2014, CMS paid out $730 million in Medicare meaningful use payments to providers who did not meet program requirements. From late 2014 through late 2016, OIG released a series of reports summarizing its audits of the Medicaid meaningful use payments made by 17 state agencies. Those reports concluded that only three states had accurately made incentive payments in accordance with federal and state requirements; the others had erred in the direction of overpaying, with Texas ($12.5 million), Arizona ($14.8 million), and California ($22 million) each exceeding $10 million in net overpayments, even without OIG extrapolating the errors identified in the samples.
This overpayment is what has led to the rise in qui tam actions under the False Claims Act.
Again, whether you work in the health care industry or not, you can be rewarded if you help uncover fraud perpetrated by a business against the federal government. That is what a qui tam action is.
At Plattner Verderame P.C., we can help you make a claim if you discover your employer is defrauding the federal government. To learn more about our services, or to speak with an experienced Phoenix qui tam attorney, please call 602-266-2002 or fill out our contact form.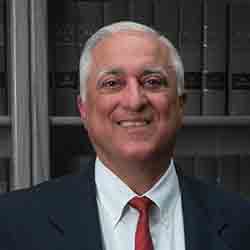 Partner Frank Verderame is a seasoned trial attorney, who has dedicated his life to helping victims of serious injuries. He is a Board Certified Specialist in Personal Injury and Wrongful Death Litigation, and has been an active part of legal communities and organizations since he started his practice, back in 1983.
Read more about Frank Verderame