Sleep Deprived Drivers Are 15 Times More Likely to Cause a Collision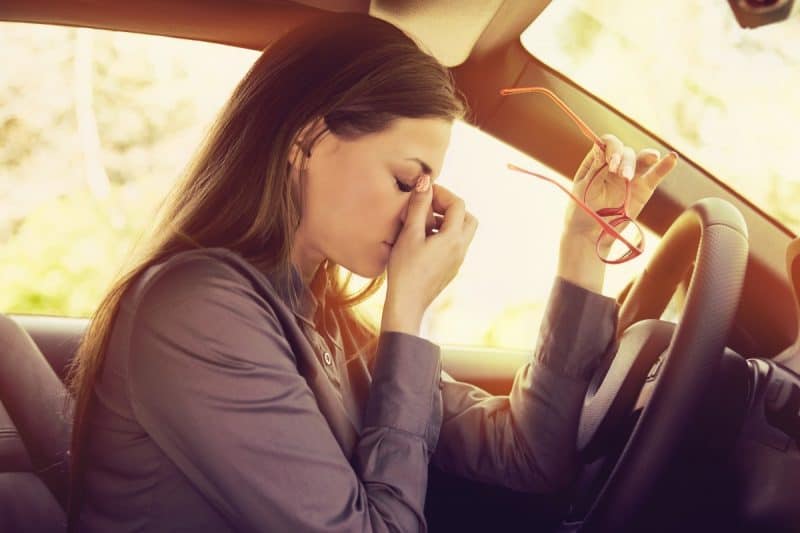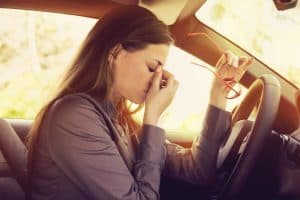 Experts in the sleep industry recommend that adults get about 7 to 9 hours of sleep per night. However, despite that recommendation, surveys tell us that about 33 percent of adults in the U.S. usually sleep for less than seven hours.
Driver fatigue, a problem that develops due to lack of sleep, is a factor in about 7 percent of all motor vehicle crashes and 16 percent of fatal motor vehicle crashes in the U.S.
A recent peer-reviewed study was conducted that analyzed vehicle accident crash risks in connection with sleep deprived drivers. This study, published in the scientific journal Sleep, is another one in a series of surveys and studies that have been conducted in recent years examining the dangers of fatigued driving. It is the first study of its kind to utilize peer-reviewed methods, something which academia favors for the purpose of adhering to high standards of credibility and quality.
The study's findings
The study utilized statistics from the National Highway Traffic Safety Administration (NHTSA) covering more than 5,400 vehicle accidents across the nation. The information also included driver interviews, meticulous notes, and complementary data. Some of the study's findings include:
Motorists who receive fewer than four hours of sleep at night are at 15 times greater risk to cause a collision compared to motorists who receive the recommended 7 to 9 nine hour period of rest.
Drivers with less than four hours of sleep per night have a 3.4 times greater likelihood of causing a single motor vehicle crash than drivers who obtain 7 to 9 hours of sleep.
Driving on less than four hours of sleep and the associated 15 times crash risk is equivalent to driving with a .12 blood alcohol concentration level – 1.5 times above the legal limit.
Drivers who received 5 or 6 hours of sleep also possessed increased collision risks – 1.9 times greater risk with 5 hours of sleep and 1.3 times greater risk with 6 hours of sleep.
Drivers whose work schedules changed in the past week or who were on the road for a minimum of three hours without taking a break also had increased crash risks.
Injury and crash statistics due to driver sleep deprivation
Many people are aware that insufficient sleep can impact how we perform on the job or in other everyday tasks. However, the above-mentioned study and others are important to help us realize the level to which Americans are sleep deprived and also insufficiently concerned about operating a motor vehicle in a sleep deprived condition. According to NHTSA, in 2015, more than 72,000 vehicle wrecks, over 800 deaths, and more than 40,000 injuries were attributed to the problem of drowsy driving.
From a legal standpoint, drowsy driving falls under the category of negligent driving – particularly when the driver fails to operate a motor vehicle safely or traffic violations are involved.
At Plattner Verderame, P.C., we can investigate the circumstances of your car crash and determine if another driver's fatigued condition has resulted in your injuries. Our Phoenix car accident attorneys can help you pursue the financial compensation you deserve in the aftermath of your losses. To schedule a free, no-obligation consultation, call us today at 602-266-2002 or fill out our contact form.