Study Shows Women at Higher Risk for Injury and Death in Car Crashes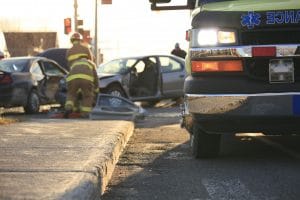 The Insurance Institute for Highway Safety (IIHS) recently released a new study finding that women have a higher risk than men for injury or death in car crashes. These findings were notable because researchers expected this variance to be from the physical differences between men and women. However, it turned out that the higher risk actually came from the differences in the vehicles men and women drive, as well as the circumstances of the crashes in which they are involved.
In the past, safety experts have often noted that vehicle safety systems are designed with men's bodies in mind, because crash test dummies are based on men's bodies. This is true – but IIHS's report revealed that the reason women have a higher risk of injury or death in a car wreck may actually be related to the type of crash they experience and the type of vehicle they're driving
About the IIHS research
The IIHS is "an independent, nonprofit scientific and educational organization dedicated to reducing deaths, injuries and property damage from motor vehicle crashes through research and evaluation and through education of consumers, policymakers and safety professionals."
Analysts at the IIHS looked at data between 1998 and 2015, studying injuries to men and women from front and side tow-away crashes. They found that women are 20 to 28 percent more likely to be killed in a car accident than men, and are 37 to 73 percent more likely to be seriously injured. Women are also twice as likely to experience physical trauma like traumatic brain injuries, or collapsed lungs.
Differences in vehicles and driving behaviors
As researchers analyzed the data, they found that injury risk was not affected by the physical differences between men and women, but rather the differences in driving behaviors and vehicles. Here's why:
Women tend to be the vehicle struck, rather than the vehicle doing the striking
Women tend to drive smaller and lighter vehicles, which can suffer more damage in collisions
One of the study's authors, Jessica Jermakian, noted that women experience more leg injuries than men  in car crashes, and that warrants further investigation. As she points out, "The numbers indicate that women more often drive smaller, lighter cars and that they're more likely than men to be driving the struck vehicle in side-impact and front-into-rear crashes."
Protecting yourself from car crash injuries
Although you can't protect yourself from every careless and reckless driver on the road, you can lessen your risk of injury by driving a vehicle you know is safe. The IIHS also publishes a list of vehicles with top safety ratings in "crashworthiness — how well a vehicle protects its occupants in a crash — and crash avoidance and mitigation — technology that can prevent a crash or lessen its severity."
"The good news is that changes like strengthening the occupant compartment and improving seat belts and airbags have helped protect both men and women," Jermakian said. "Homing in on the risk disparities that still exist in compatible crashes gives us a great opportunity to make further gains."
The Arizona car crash attorneys at Plattner Verderame, P.C. can help if you were injured in a car crash that wasn't your fault. We seek compensation for your medical bills and lost wages. Get in touch with us today. Please call us at 602-266-2002 or complete our contact form to arrange a time to speak with one of our experienced attorneys. We maintain offices in Phoenix and in Tempe to better serve you.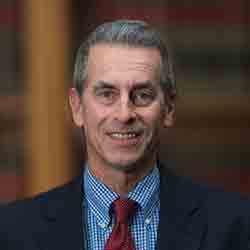 I have been active in leadership in the Arizona Association for Justice (lawyers who represent injured folks, and formerly known as the Arizona Trial Lawyers Association) since 1985. I served as President in 1991. I was an active participant in battles to protect the Arizona Constitution from the insurance industry and big business interests in 1986, 1990 and 1994.
Read more about Richard Plattner