Three-Year Low for Arizona Traffic Fatalities Last Year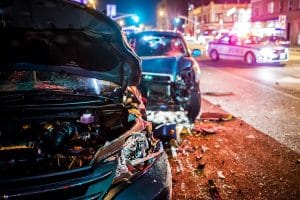 Arizona experienced a three-year low for traffic fatalities in 2019, according to data released in the Arizona Motor Vehicle Crash Facts Report for 2019, which is produced by the Arizona Department of Transportation. This measurement was just one of multiple categories of data that saw a decrease from 2018 to 2019. Other categories that saw decreases in fatalities include the following:
Pedestrian fatalities
Alcohol-related fatalities
Fatalities of those not wearing seat belts
Distracted drivers involved in crashes
The report tallies data provided by law enforcement agencies from across the state and includes accidents that occurred on state highways, county roads, reservation roads, and city streets. Even though the total number of traffic fatalities decreased, the number of crashes increased by 1.6 percent from 2018 to 2019.
2019 Arizona fatal truck accident statistics
According to the data provided by the Arizona Department of Transportation, 2019 fatal Arizona truck accident statistics were as follows:
1,912 total Truck Tractor (with or without Semi-Trailer) accidents with 60 vehicles involved in fatal accidents
46 total Concrete Mixer Truck accidents with 0 vehicles involved in fatal accidents
202 total Dump Truck accidents with 2 involved in fatal accidents
123 Garbage Truck accidents with 3 involved in fatal accidents
47 Tanker Truck accidents with 1 involved in a fatal accident
98 total Wrecker or Tow Truck accidents with 4 involved in fatal accidents
9,471 Other Truck Combination accidents with 16 involved in fatal accidents
47 Fire Truck accidents with 1 involved in a fatal accident
Of all these truck accidents, 8 truck drivers were killed and 3 truck passengers were killed in 2019.
Dangers of large trucks on Arizona roads
Increased numbers of large trucks may indicate a booming economy. However, there are a lot of problems that tractor-trailers and other commercial trucks pose on local, county, and state, and interstate roadways. Some of these dangers include the following:
Uneven loading of products leading to truck rollovers
Inexperienced truck drivers
Drowsy, distracted, or impaired truck drivers
Inclement weather
Speeding, tailgating, and improper passing
Improperly maintained trucks
Malfunctioning truck parts
Blind spots
High winds that cause trucks to rollover
Large trucks need a lot of time and space to come to a complete stop without crashing into any other vehicles. According to the National Highway Traffic Safety Administration (NHTSA), tractor-trailers must now be able to come to a complete stop within 250 feet if they are traveling at 60 MPH. The previous requirement was 355 feet. The time and distance it takes to come to a safe stop change when the roads are covered in snow or ice or if they are wet from the rain. The time and distance also change when the truck has a full load.
Were you or a loved one injured in an accident with a tractor-trailer in Arizona? Did you lose a loved one in a tragic truck accident? If so, it's time to explore your legal options in response to the accident with the help of the experienced truck accident attorneys from Plattner Verderame, P.C. Call our office at 602-266-2002 or complete a contact form online to schedule a consultation. We operate offices in Phoenix and Tempe to better serve our clients.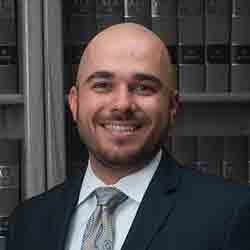 Nick is a member of the State Bar of Arizona, the Arizona Association for Justice (formerly the Arizona Trial Lawyers Association) and the American Association for Justice (AAJ). He currently serves on the AAJ's Political Action Task Force and its Oversight Committee, and on the Board of Governors for Revitalization in Arizona.
Read more about Nick Verderame