U.S. Government Recovers $66 Million from Japanese Manufacturer of Defective Body Armor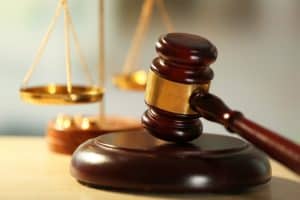 The decade old lawsuit of a former law enforcement officer has facilitated the U.S. government's re-capture of $66 million from a Japanese manufacturer. Toyobo manufactured and sold bulletproof fiber for bulletproof vests issued to local, state, federal, and tribal law enforcement agencies. The fiber was eventually found to be defective.
The U.S. Department of Justice (DOJ) asserted that the multi-million-dollar settlement is a response to complaints concerning Toyobo and its U.S. subsidiary, Toyobo U.S.A. that they were aware of flaws in the Zylon bulletproof fiber they sold. The fiber was subject to quick degradation in conditions of normal heat and humidity – a flaw that made more than 50 percent of the bulletproof vests with the material unsatisfactory for use.
Professor Aaron Westrick's lawsuit
The allegations against Toyobo were first brought by Aaron Westrick, Ph.D more than a decade ago in 2005. Westrick is a police officer who formerly worked for Second Chance Body Armor, a domestic manufacture that incorporated Zylon fiber in its bulletproof vests. A large number of the bulletproof vests used by law enforcement agencies throughout the country were supplied by Second Chance.
Dr. Westrick, is a current criminal justice professor at Lake Superior University. When he originally filed the lawsuit against Toyobo, he did so under the whistleblower provisions of the False Claims Act. This Act gives authority to private parties to file lawsuits on behalf of the United States in fraud cases that involve federal programs and agencies.
The pathway toward the $66 million settlement with Toyobo began when federal authorities intervened in Dr. Westrick's whistleblower lawsuit in 2005 from which he was awarded $5.8 million. The investigation into Toyobo's use of defective fiber in its bulletproof vests is one part of a wider, continuing investigation into the body armor industry's use of Zylon fiber in its various bulletproof products, including vests, helmets, and other gear.
Settlement recovery from the body armor industry
Prior to the Toyobo settlement, the federal government recovered sales of Zylon products from various entities including manufacturers, international trading firms, weavers, and individuals in the amount of over $66 million. The total recovery obtained by the U.S. government from the body armor industry now exceeds $132 million.
According to the Department of Justice, Second Chance issued a recall of some of its bulletproof vest products back in 2003 due to the Zylon defect issue. However, rather than warning other manufacturers of body armor to issue recalls as well, Toyobo initiated a public relations effort to persuade other companies to continue selling these vests and other products that contained the flawed Zylon fiber material.
Between the period of 2001 to 2005, according to prosecutors, Toyobo continued its promotion of Zylon despite the fact that it had knowledge of the unsafe and defective nature of the material.
According to the DOJ, the fraudulent campaign operated by Toyobo for a number of years hindered the government from discovering the actual extent of Zylon's poor characteristics and capabilities.
Not until the National Institute of Justice (NIJ), a research, development, and evaluation branch of the DOJ, performed a study of Zylon vests in 2005 did the government remove the vests' certification. The agency's study found shockingly that over half of the vests containing Zylon were not capable of stopping bullets they were certified to stop.
As Attorney General Jeff sessions explained, "Bulletproof vests are sometimes what stands between a police officer and death. Selling material for these vests that one knows to be defective is dishonest and risks the lives of the men and women who serve to protect us."
Additional lawsuits are still pending against Honeywell International, Inc. and the former chief executive of Second Chance for their alleged involvement in the Zylon fiber defective product issue.
Whistleblower cases are governed by a number of strict constraints. They require documented evidence to prove the occurrence of fraud. The whistleblower must be the first individual to reveal the wrong that has occurred. Our Phoenix qui tam lawyers at Plattner Verderame, P.C. have extensive knowledge of the laws and elements of proof that pertain to these cases. To set up a free consultation about your case, call us today at 602-266-2002 or send us a message through our contact form.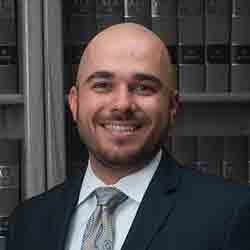 Nick is a member of the State Bar of Arizona, the Arizona Association for Justice (formerly the Arizona Trial Lawyers Association) and the American Association for Justice (AAJ). He currently serves on the AAJ's Political Action Task Force and its Oversight Committee, and on the Board of Governors for Revitalization in Arizona.
Read more about Nick Verderame