Congressional Report Finds Arsenic and Other Metals in Baby Food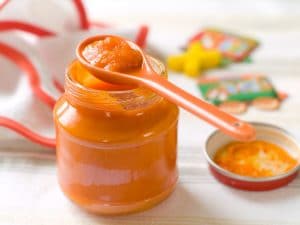 As parents, we do our best to make sure our kids have safe and healthy food to eat. For some parents, that may mean only buying organic. For others, it may mean buying the trusted brands we ate as kids. That is why a recent report from the U.S. House of Representatives Subcommittee on Economic and Consumer Policy is disturbing.
The report found that many baby foods are tainted with arsenic and other dangerous metals. The report also notes that Beech-Nut, Nurture, Gerber, and Hain all participated in the investigation, but not every company did. Per the report:
The subcommittee questions why Walmart (Parent's Choice), Sprout Organic Foods, and Campbell (Plum Organics) would refuse to comply with the investigation. None of them produced testing results or specific testing standards and Sprout never even responded to the Subcommittee's repeated inquiries. The subcommittee is greatly concerned that these companies might be obscuring the presence of even higher levels of toxic heavy metals in their baby food products than their competitors' products.
Metals reviewed in the study
There were four heavy metals that the subcommittee was tasked to investigate: mercury, cadmium, lead, and inorganic arsenic. All four of these metals have been deemed by the World Health Organization (WHO) and the Food and Drug Administration (FDA) to be dangerous to human health, especially to babies and young children.
The investigation discovered that arsenic was present in baby food made by all of the companies that responded. According to the results, the following levels were discovered in baby foods tested:
Nurture: 180 parts per billion (ppb) inorganic arsenic. More than 25 percent of products tested prior to sale contained 100 ppb inorganic arsenic.
Hain: 129 ppb inorganic arsenic.
Beech-Nut: 913.4 ppb arsenic.
Gerber: Used 67 batches of rice that tested 90 ppb inorganic arsenic.
"These toxic heavy metals pose serious health risks to babies and toddlers. Manufacturers knowingly sell these products to unsuspecting parents, in spite of internal company standards and test results, and without any warning labeling whatsoever," the report concluded.
Recommendations made by the subcommittee
The subcommittee issued recommendations in its report to resolve the issue of heavy metals present in baby foods, including:
Labels: The subcommittee would like to see the FDA require manufacturers to report levels of high metals on labels affixed to their products.
Mandatory testing: The FDA should make it mandatory to test finished products before baby food is distributed to retailers and not just the ingredients.
Revised FDA standards: The FDA should set maximum limits for mercury, cadmium, inorganic arsenic, and lead that can be used in baby food.
Voluntary removal of toxic ingredients: Manufacturers of baby food should voluntarily look for replacements for toxic ingredients or stop producing products that contain high levels of these metals.
Filing a defective product claim for tainted baby food
If you believe that your child has been sickened by tainted baby food, it is important to note that in Arizona, you must prove that an injury has occurred or that your child was exposed to an unreasonable risk of injury by the product. This means that you cannot simply seek economic damages in the claim. This is what's known as the Economic Loss Doctrine (ELD). An experienced Phoenix products liability attorney can help you understand this complicated law and how it relates to your situation.
Being a parent of a newborn is difficult enough without adding in outside dangers. Be sure to check the baby food in your pantry if you purchased it from any of the companies mentioned here. The experienced Phoenix defective products attorneys at Plattner Verderame, P.C. can review your situation and provide an honest assessment if you are worried about your child's health after consuming any of these foods. Call our office at 602-266-2002 or complete our contact form to schedule an appointment with a member of our trusted team. We have offices in Phoenix and Tempe, providing you with easier access to legal representation.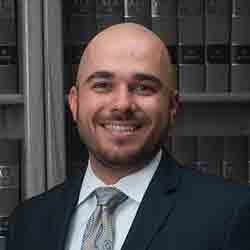 Nick is a member of the State Bar of Arizona, the Arizona Association for Justice (formerly the Arizona Trial Lawyers Association) and the American Association for Justice (AAJ). He currently serves on the AAJ's Political Action Task Force and its Oversight Committee, and on the Board of Governors for Revitalization in Arizona.
Read more about Nick Verderame