EzriCare and Delsam Eyedrops Recalled for Link to Bacterial Infections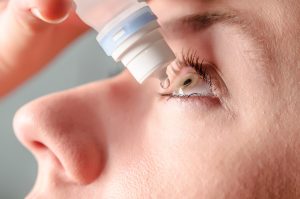 Global Pharma Healthcare voluntarily recalled all lots of its EzriCare Artificial Tears Lubricant Eye Drops and Delsam Pharma's Artificial Tears on February 1, 2023, following an outbreak of pseudomonas aeruginosa – bacteria with a "predilection to cause infections among immunocompromised hosts, extreme versatility, antibiotic resistance, and a wide range of dynamic defenses [which] makes it an extremely challenging organism to treat in modern-day medicine."
The recall announced was  followed by an FDA warning that consumers and healthcare practitioners should stop using the eyedrops; the FDA also said that stating Global Pharma Healthcare provided an "an inadequate response to a records request" and placed an import alert on the medication.
Twelve states have already reported outbreaks; at least one death has been linked to the eyedrops, and there are reports of cases of permanent vision loss. The Centers for Disease Control and Prevention (CDC) continues to investigate the outbreak. Because EzriCare products have allegedly been sold across the country on platforms like including Amazon.com and Walmart.com, the infection may be found in other places across the country. According to Consumer Reports, the "bacteria were found in samples from infected people starting in May of 2022 and as recently as January 2023."
I used EzriCare or Delsam eyedrops; what do I do?
If you have any of these eyedrops, don't use them anymore! The CDC recommends the following for the public:
Discontinue using EzriCare Artificial Tears pending additional guidance from CDC and FDA.
If patients were advised to use EzriCare Artificial Tears by their healthcare provider, they should follow up with their healthcare provider for an alternative artificial tears product to use.
Patients who used EzriCare Artificial Tears and who have signs or symptoms of an eye infection, such as discharge from the eye, eye pain or discomfort, redness of the eye or eyelid, feeling of something in the eye, increased sensitivity to light, or blurry vision, should seek timely medical care. At this time, CDC does not recommend testing of patients who have used this product and who are not experiencing any signs or symptoms of infection.
Don't discard the bottle and any packaging for a while, until you know that no symptoms will appear. If any symptoms do appear, get immediate medical help.
Then call the dangerous drug attorneys of Plattner Verderame, P.C. in Phoenix or Tempe. The bottle and packaging, along with your medical records, can help you in your pursuit of compensation for your injuries. You can also fill out our contact form from any device. Initial consultations are always free.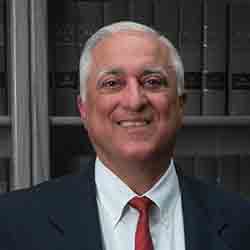 Partner Frank Verderame is a seasoned trial attorney, who has dedicated his life to helping victims of serious injuries. He is a Board Certified Specialist in Personal Injury and Wrongful Death Litigation, and has been an active part of legal communities and organizations since he started his practice, back in 1983.
Read more about Frank Verderame