How Nursing Homes are Gaming the Rating System and Misleading the Public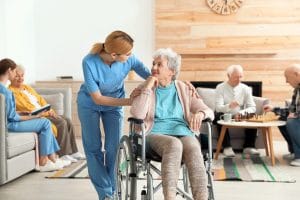 A recently published investigation from The New York Times shows that many nursing homes across the country are manipulating the CMS star rating system for their benefit. By either inflating or reducing the data reported to the CMS system, these nursing homes are achieving higher ratings without addressing quality and health issues within their facilities, the Times reports. The article also highlights the stories of nursing home residents who have suffered under sub-par conditions.
To put together their report, the New York Times analyzed a wide array of data collected from over 10,000 nursing homes across the country, including:
Centers for Medicaid & Medicare Services (CMS) rating system
Millions of payroll records
373,000 inspection reports
Financial statements
The Times was also able to access data not publicly available, through academic professionals with research agreements with CMS.
Key findings and disturbing patient stories
Some of the major findings from the investigation was that the CMS star rating, which is heavily relied-upon by families when searching for nursing homes, is not a reliable indicator of a nursing home's quality of care. Says the Times, "Much of the information submitted to C.M.S. is wrong. Almost always, that incorrect information makes the homes seem cleaner and safer than they are."
Especially during the past year's pandemic, when a family and patient are unable to visit a nursing care facility in person to evaluate it, sometimes ratings are the only thing they have. If consumers cannot count on ratings, what can they trust?
Other findings include:
Although 3,500 nursing homes achieved a 5-star CMS rating, at least 2,400 of those were cited for infection control issues or patient abuse
COVID-19 patients treated at 5-star nursing homes were just as likely to die from the virus as those treated at 1-star nursing homes
Many nursing home and care facilities inflated their staffing levels and failed to report accidents and health problems with residents
This manipulated data left many nursing homes ill-prepared for the COVID-19 pandemic
Charlene Harrington, who sits on a board that advises CMS on the ratings system, told the Times, "The problems with the five-star system left these homes less prepared in the pandemic. They were allowed to not have enough staffing, and they were allowed to ignore infection-control deficiencies, so they had poorer quality than the public knew about, and they were in the worst position to manage Covid."
The Times also highlighted stories of victims of nursing home neglect – the vulnerable patients who experience the real pain of understaffing and sub-quality care. They talk about a patient whose bandages weren't changed for days, leading to her foot becoming infested with maggots. Another resident was sexually assaulted by staff in a nursing home in San Diego, which never lost its perfect rating. Other residents and their families speak of being over-medicated and underfed.
Yet another patient, Carrie Johnson, was left for hours in her own feces and urine, ultimately having her diaper changed by a passing maintenance person. She also developed an infection from an untreated surgical wound. The nursing home, Brookdale Richmond Place, had a five-star rating. "We thought it meant that I'd be safe," Ms. Johnson said.
The Arizona nursing home neglect attorneys at Plattner Verderame, P.C. represent victims of abuse and neglect in long- and short-term care facilities. We will hold the right people accountable, all the way up to the top – let us protect your loved one. To schedule a free consultation about your case, give our offices a call today at 602-266-2002 or use our contact form. We maintain offices in Phoenix and in Tempe to better serve you.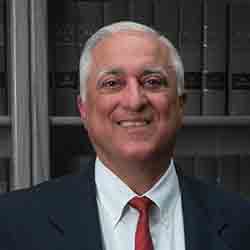 Partner Frank Verderame is a seasoned trial attorney, who has dedicated his life to helping victims of serious injuries. He is a Board Certified Specialist in Personal Injury and Wrongful Death Litigation, and has been an active part of legal communities and organizations since he started his practice, back in 1983.
Read more about Frank Verderame