Insurance and Car Accidents in Arizona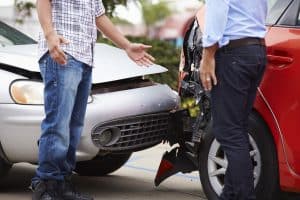 Arizona car owners are required to carry insurance in case of an accident. The state requirements are that owners must carry:
$15,000 for bodily-injury damage to one victim
$30,000 of bodily-injury coverage for multiple accident victims
$10,000 for property damage to a victim's car or property
Owners are liable for damages if they drive a car carelessly and their carelessness causes someone to die or suffer injuries. Owners can also be liable if they permit someone to user their vehicle and that driver causes a car crash – even if the owner is not in the vehicle.
Bodily injury coverage includes the medical bills a victim needs to pay in order to try to get healthy – to return to the physical and emotional condition they were in before the accident. Bodily injury damages include the victim's physical pain and emotional suffering through the rest of their life or until the injuries fully heal. Bodily injury damages also include lost income because a person can't work.
Property damage typically includes the cost to repair a damaged car. It also includes the fair market value of the damaged vehicle if the car it totaled.
In many cases, the bodily damage part of a person's claim is worth substantially more than the state minimum of $15,000. Just one night's stay in a hospital can cost $50,000 or even more. Most new vehicles cost much more than $10,000.
Owners should buy as much liability insurance as they can afford, not just the state minimum.
Uninsured/Underinsured coverage
Arizona car owners can purchase UM/UIM coverage. This insurance is used by an injured driver, passenger, or even pedestrian to pay for any damages due that aren't covered by the at-fault owner's liability insurance.
For example, if you suffer a broken arm in a car accident, you may seek compensation for these following damages:
Lost income, because you can't work while your arm is broken.
Medical bills to pay for having a doctor take X-Rays, placing your arm in a cast, and then removing the cast.
Physical pain and suffering, because the cast itches like crazy, you still have lots of pain from the break, you can't do normal household chores, you can't play with your child, and you can't enjoy the company of your spouse.
The costs of repairs to your vehicle.
Say, for example, your total claim is worth $75,000 based on the above factors. The owner of the car that hit you has the minimum coverage allowed by law, which would be $15,000. This means you still need another $60,000 to pay for your damages. If you have UM/UIM insurance worth $100,000, you can claim $60,000 from your UM/UIM carrier. If you have $25,000 in UM/UIM insurance, then you can claim $25,000.
Additional remedies and injury claim issues
If the liability insurance and UM/UIM insurance still isn't enough to cover your damages, then you could seek to obtain a judgment against the responsible drivers and owners. Collection actions then could be brought to try to collect what's due on the judgment
If you are injured and you are the person that caused the accident, then you normally seek to have your medical bills paid by your primary health insurance company. If you had a disability insurance policy, you could claim lost income from that policy. Other policies may allow you to file additional claims.
At Plattner Verderame, P.C., we work to hold all responsible parties accountable for car accident injuries and death. We negotiate strong settlements from insurance carriers and demand payment from carriers when there is a verdict in our client's favor. Our Phoenix car accident attorneys seek to get payment from every possible source. To schedule a free consultation, call us today at 602-266-2002 or complete our contact form.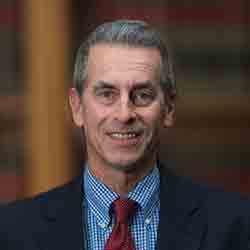 I have been active in leadership in the Arizona Association for Justice (lawyers who represent injured folks, and formerly known as the Arizona Trial Lawyers Association) since 1985. I served as President in 1991. I was an active participant in battles to protect the Arizona Constitution from the insurance industry and big business interests in 1986, 1990 and 1994.
Read more about Richard Plattner