Philips CPAP and BiPAP Devices Recalled Over Potential Cancer Risk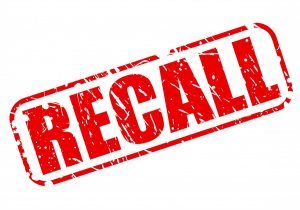 Phillips Respironics has issued a voluntary recall of its continuous positive airway pressure (CPAP), bilevel positive airway pressure (BiPAP) and ventilator devices over a potential risk of users inhaling carcinogenic materials. The recall affects more than 3.5 million devices manufactured between 2009 and April 2021.
What makes Philips' CPAP, BiPAP, and ventilators dangerous?
There are two risks associated with the recall.
Inhalation and ingestion risk
Each CPAP, BiPAP, and ventilator device contains a polyester-based polyurethane (PE-PUR) sound abatement foam within it. This foam helps to reduce the noise of the motor of the affected devices. In some cases, the foam can degrade, and bits of it can break off and travel through the air tube attached to the affected devices. Users could swallow or inhale the foam.
Noxious chemical risk
Per Philips, "PE-PUR foam may off-gas certain chemicals. The foam degradation may be exacerbated by use of unapproved cleaning methods, such as ozone, and off-gassing may occur during operation." Off-gassing refers to the "emission of especially noxious gasses."
What are the potential health complications associated with defective Philips CPAP, BiPAP and ventilator devices?
In the best-case scenarios, users who inhale bits of particulate foam may suffer from irritation of the respiratory tract, coughing, headaches, and nausea. In the worst-case scenarios, inhalation, ingestion, and exposure to toxic gases can lead to:
Inflammatory responses
Asthma
Adverse effects on the liver, lungs, and kidneys
Hypersensitivity
Increased risk of cancer
The degradation of the PE-PUR foam can lead to "possible toxic and carcinogenic effects" on a user, either through the inhalation or ingestion of particulates, or though exposure to toxic gases.
To date, Philips has not received any reports of toxic off-gassing, and no deaths have been reported.
Which defective Phillips devices were recalled?
Phillips has recalled certain models of CPAP, BiPAP, and ventilator devices. The ventilators are not the same type of ventilators we typically associate with hospitals, but healthcare facilities, including hospitals, nursing homes, rehabs, Emergency Services and surgical centers may use these devices as well. Per the Food & Drug Administration (FDA), the following devices are subject to recall:
CPAP and BiPAP Devices
Model Name and Number
Continuous Ventilator, Minimum Ventilatory Support, Facility Use
Continuous Ventilator, Non-life Supporting

DreamStation ASV
DreamStation ST, AVAPS
SystemOne ASV4
C-Series ASV
C-Series S/T and AVAPS
OmniLab Advanced+

Noncontinuous Ventilator

SystemOne (Q-Series)
DreamStation
DreamStation Go
Dorma 400
Dorma 500
REMstar SE Auto
Ventilator Devices
Model Name and Number
Continuous Ventilator

Trilogy 100
Trilogy 200
Garbin Plus, Aeris, LifeVent

Continuous Ventilator, Minimum Ventilatory Support, Facility Use

A-Series BiPAP Hybrid A30 (not marketed in US)
A-Series BiPAP V30 Auto

Continuous Ventilator, Non-life Supporting

A-Series BiPAP A40
A-Series BiPAP A30
Recalls affect all serial numbers of the devices.
What should I do if I own a recalled device?
Contact your doctor immediately to learn if you should discontinue use of your machine. If your loved one is using a life-sustaining ventilator device, stopping use could be life-threatening.
You can request a new device or new sound abatement foam (made from a different chemical) from Philips, but do not throw out or return your device to the company without consulting an attorney first. In order to make an effective claim for damages, you will need the original device.
Can I file a lawsuit against Philips related to its defective CPAP, BiPAP, and ventilator devices?
Potentially, yes. Arizona requires that consumers who bring product liability lawsuits against companies prove they were exposed to unreasonable risk, under the Economic Loss Doctrine. You cannot bring a lawsuit for damages if all you seek are economic damages. You must be able to prove that you were at risk of, or sustained, an injury or illness from the device.
Further, you must show that you were not to blame for your own injuries, or you could be barred from recovering compensation at all. If you are unsure whether or not you are eligible for compensation, give us a call today. Plattner Verderame, P.C. has represented clients in product liability claims for decades, so we are well-versed in Arizona's laws, and know what it takes to make a successful claim. We will let you know from the start whether or not you are a good candidate, and can represent your best interests in a claim against Philips.
If you or a loved one used a defective Philips Respironics CPAP, BiPAP, or ventilator device, Plattner Verderame, P.C. wants to be your advocate. We offer honest, practical counsel to injury clients in Phoenix, Tempe, and throughout Arizona. Contact us today or call 602-266-2002 and schedule your free consultation. We take cases on contingency.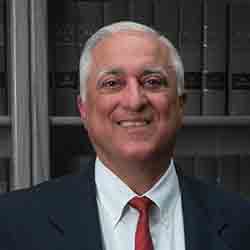 Partner Frank Verderame is a seasoned trial attorney, who has dedicated his life to helping victims of serious injuries. He is a Board Certified Specialist in Personal Injury and Wrongful Death Litigation, and has been an active part of legal communities and organizations since he started his practice, back in 1983.
Read more about Frank Verderame