The Dangers of Bridge Strikes by Commercial Trucks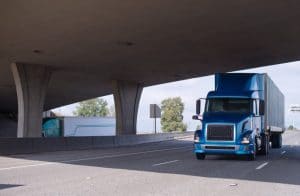 Have you ever noticed those signs around tunnels that warn trucks of a certain height not to travel through them? There is a reason why those signs are posted. When trucks of a certain height attempt to travel through a structure that is too low, a bridge strike accident is guaranteed. Truck drivers who become involved in bridge strike accidents are in danger of seriously injuring themselves and other motorists.
When you have been injured in a bridge strike accident due to another truck driver's negligence, the Phoenix truck accident lawyers at Plattner Verderame, PC can help you with securing the justice that you deserve.
What are bridge strike accidents?
Bridge strike accidents are a type of truck accident where a large commercial vehicle is seriously damaged from hitting a smaller structure. This type of accident often happens when large trucks attempt to pass through a smaller bridge or tunnel. When the top of the truck strikes the overhead structure, it can lead to a more serious truck accident. Trucks involved in bridge strike accidents can lead to jackknife accidents or hurt other motorists through a cargo spill.
Common causes of bridge strike accidents
The common cause of a bridge strike accident is truck driver negligence. Truck drivers have the ability to plan their travel routes and pay attention to the posted signs for any changes in traffic. Trucking companies also have the responsibility of assisting truck drivers with the planning of their travel routes and responding to any changes in the flow of traffic. When truck drivers fail to obey traffic signs and warnings, they are at risk of causing a serious bridge strike accident.
In addition to the damage caused by a jackknife accident or unsecured cargo, truck drivers can cause additional damage to road infrastructure in a bridge strike. The damage that a bridge or a tunnel sustains after being struck by the truck can lead to debris falling on other people and vehicles. Other motorists can also swerve into other vehicles or pedestrians trying to avoid the debris or cargo.
Injuries caused by bridge strikes
With all of the possibilities for damage, it is certain that serious injuries will occur from a bridge strike. Motorists and truck drivers involved in a bridge strike can suffer from serious injuries like:
Broken and fractured bones
Injuries and lacerations to the face
Are bridge strike accidents avoidable?
Like many accidents, bridge strike accidents are preventable. There are certain actions that trucking companies can take to alert truck drivers of upcoming bridge strikes. Trucking companies can inform truck drivers of any restrictions along their travel route. There are also preventive measures that truck drivers can use to avoid a bridge strike accident. Truck drivers can incorporate the use of navigation systems that help warn truck drivers of any upcoming hazards.
How truck drivers can avoid bridge strike accidents
Truck drivers can take the following actions to help prevent a bridge strike accident:
Checking the height of the truck. Drivers must know the maximum height of the truck before driving.
Plan the travel route. Truck drivers can use various navigation systems that can warn drivers of any hazards in advance. The navigation systems available to truck drivers have the capability to provide data on the truck's height limits.
Ensure that all cargo is properly secured. Drivers must ensure that all cargo attached to the truck is secured and attached and remains that way during the entire trip.
Remain in communication with the trucking company. If a truck driver comes across an unexpected road closure, the truck driver should pull over as safely as possible and call for additional assistance. The trucking company can assist with providing alternative routes.
Liability for bridge strike accidents
When you or a loved one have been injured in a bridge strike accident, you can hold the truck driver and the trucking company liable for your losses. The truck driver is often the responsible party because they are the one who directly caused the accident. The trucking company may also hold some responsibility for the accident. When the trucking company fails to exercise the caution that can prevent a bridge strike from happening, they may be held liable for negligence.
Compensation for bridge strike accident injuries
Bridge strike accidents can cause you to experience catastrophic injuries. The expenses for a catastrophic injury last longer than average injuries in a truck accident. Unlike other injuries, a catastrophic injury can last for the rest of your life. As a result, you will need expenses for your medical treatment, and additional services for assistance with your injuries.
Some of the common damages that you can pursue from your bridge strike accident claim include:
Current and future medical costs. Your injuries will require you to pay for medical treatment, current and future physician visits, surgery, emergency care visits, in-home medical care, and prescriptions.
Lost income. Your catastrophic injury will affect every aspect of your life, particularly your ability to make a living. Your career may be affected by the nature of your injuries, and as a result you can sue for any lost wages you will suffer.
Pain and suffering. The injuries that you sustain will cause you severe physical and mental pain. In addition to the physical trauma, you can suffer serious mental disorders like anxiety, PTSD, and depression.
Loss of enjoyment of life. Learning how to adjust to your new injuries may cause issues like depression, or mourning the loss of the activities that you used to enjoy, and the time that you could spend with your friends and family.
When you have suffered serious injuries from a bridge strike accident, you need a strong, dependable lawyer on your side. At Plattner Verderame, PC, our Phoenix truck accident lawyers provide top-notch quality representation for your truck accident claim. We are ready to review your case and fight for your just compensation. Call us at 602-266-2002, or complete our contact form for a free consultation. We represent injured clients in Phoenix and Tempe.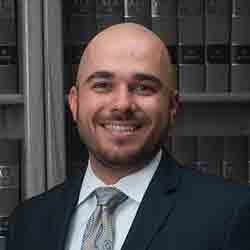 Nick is a member of the State Bar of Arizona, the Arizona Association for Justice (formerly the Arizona Trial Lawyers Association) and the American Association for Justice (AAJ). He currently serves on the AAJ's Political Action Task Force and its Oversight Committee, and on the Board of Governors for Revitalization in Arizona.
Read more about Nick Verderame