Toro Recalls Snowthrowers Due to Amputation Hazard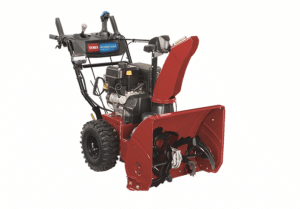 Winter storms are sweeping the United States from coast to coast, and many people are purchasing and using snowblowers for the first time. The Consumer Product Safety Commission (CPSC) is urging people to check the make and model of their machines, as they recently posted an announcement for a nationwide recall of certain Toro snowblowers due to amputation hazards.
According the CPSC notice, on February 17 Toro recalled about 6,700 of their T Model Year 2021 Toro Power Max 826 OHAE Snowthrower, Model 37802. You can find the model and serial number of your snowblower on the back of your machine.
Why are these snowblowers being recalled?
Toro reports that "the auger can fail to disengage when the control lever is released, posing an amputation hazard." The auger is the corkscrew-like mechanism on a snowblower that scoops up the snow and then blows it out through the exit chute. If the auger fails to disengage, this means that it may not stop spinning when it is supposed to, posing a hazard for catastrophic injury, like amputation.
So far, no injuries have been reported – however, the company has received five reports of the auger failing to disengage.
What should I do if I have the affected snowblower?
If you own one of these Toro Snowthrowers, Toro says to stop using it immediately and contact the company for a free repair. Their website states to call Toro toll-free at 833-254-8856 to access the 24-hour Toro Dealer locator system, or online at www.toro.com/locator to locate a Toro authorized service dealer.
If you are injured by a defective product
When you are injured by a product that is defective or dangerous, product liability law gives you the chance to hold the negligent parties responsible. Even though a product like a snowblower is inherently dangerous due to moving and sharp parts, when it is designed, manufactured and used correctly, it should be a relatively safe product.
However, if something goes wrong at any part of the process, a defective product can end up on the shelves – like a defective snowblower, for example. Companies and manufacturers are required to do the right thing and recall their defective products. As we said earlier, Toro and the CPSC have not received any reports of injuries, which means that in this case, the system is working as it should.
If you or a loved one are injured by a defective product, talk to the product liability attorneys at Plattner Verderame, P.C. today. We protect your rights and fight for compensation on your behalf. Call our office at 602-266-2002 or complete a contact form online to schedule a consultation. We operate offices in Phoenix and Tempe to better serve our clients.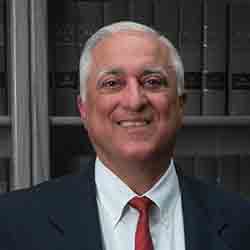 Partner Frank Verderame is a seasoned trial attorney, who has dedicated his life to helping victims of serious injuries. He is a Board Certified Specialist in Personal Injury and Wrongful Death Litigation, and has been an active part of legal communities and organizations since he started his practice, back in 1983.
Read more about Frank Verderame