Truck Fatalities Nationwide Are Rising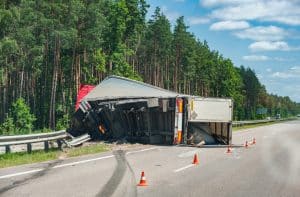 Truck accidents are much more likely to cause deaths than car accidents for many reasons. Trucks are simply much bigger, longer, wider, taller, and heavier than cars. When a truck strikes another car, the odds are high that the car will be crushed, causing fatal injuries to the occupants. The drivers and passengers in small cars that slide under trucks also have little chance of survival. Wide-turn accidents, truck jackknifes, tire blowouts, and truck rollover accidents are also extremely dangerous. Spilled cargo, driver fatigue, driver intoxication, and speeding are common causes of these types of traffic fatalities.
A recent Freightwaves article disclosed that the current commercial truck safety trends are going in the wrong direction. Fatalities from truck accidents in 2021 increased by a frightening 13 percent. The rate of truck-related fatalities in 2021 is the highest it's been since 2005. The rise in traffic deaths reverses what seemed like a promising trend of fewer deaths prior to 2021.
The data from the National Highway Traffic Safety Administration (NHTSA) examined deaths where at least one heavy vehicle (a vehicle with a gross vehicle weight rating was more than 10,000 pounds) was involved in an accident. The total number of deaths jumped from 4,965 in 2020 to 5,601 in 2021 nationwide.
According to the NHTSA, the 2021 estimate involves commercial and non-commercial trucks. The number of reported deaths may change as the data is further examined. The NHTSA estimates that nearly 43,000 people died in motor vehicle crashes in 2021. That number is about a 10% increase from 2020.
According to NHTSA Deputy Secretary Steven Cliff, everyone needs to contribute to an increase in safety efforts to bring down the number of fatalities. Everyone includes the state and local governments, automakers, and drivers. One of the most dramatic changes was the increase in deaths on urban roads which, when using March as an example, increased by 57% from 2020 to 2021 and 16% for the full year.
Truck safety considerations
The number of truck-related fatalities across the country increased by 52% from 2010 to 2021. Per Freightwaves, the Truck Safety Coalition expressed concern that even though passenger vehicles are designed for safety, 97% of the deaths when a car and a large truck collided were the occupants of the passenger vehicles. The Truck Safety Coalition recommends that regulators review various safety features include:
Automatic emergency braking. D. Power states that "automatic emergency braking (AEB) is a safety system that can identify when a possible collision is about to occur and responds by autonomously activating the brakes to slow a vehicle prior to impact or bring it to a stop to avoid a collision." AEB usually uses a combination of cameras, radar, and LiDar to identify traffic emergencies.
Advanced driving assistance systems. These systems use various technologies to detect obstacles and driver errors. When necessary, advanced driving assistance systems may even take control of the car away from the driver to help avoid an accident.
Finishing proposed rules that require that all trucks have speed limiters. The Federal Motor Carrier Safety Administration (FMCSA) is working to ensure commercial vehicles are equipped with electronic engine control units (ECUs) if the commercial vehicles are involved with interstate commerce (essentially transporting items across state lines).
Passing laws that require that the minimum insurance rates be increased from $750,000 to $2 million. According to FOXBusiness, the FMCSA requires that commercial trucks have at least $750,000 in liability insurance coverage. Advocacy groups call for this coverage to be doubled to two million dollars.
Ariel Wolf, general counsel for the Autonomous Vehicle Industry Association said that NHTSA's 2021 fatality data is "the most sobering crash report since the inception of the traffic fatality tracking system in 1975." The AVIA includes autonomous truck companies such as Embar, TuSimple (which has a facility in Arizona), and Aurora. Wolf said the spike in 2021 deaths and an increase in "risky driving behaviors" is a reminder why his industry is "dedicated to developing and deploying lifesaving technology."
Wolf also argues that autonomous vehicles (AVs) have some safety advantages. He notes autonomous trucks don't drive while drunk, don't become distracted, and don't speed. Critics of autonomous trucks would likely assert that there are still many traffic situations and contingencies AVs cannot address, and that until all those contingencies can be programmed, extra caution regarding the use of autonomous trucks is required.
Wrongful death claims and fatal truck accidents in Phoenix
Our Phoenix truck accident lawyers file wrongful death claims when a mother, father, son, daughter, or spouse is killed in a truck accident. We'll guide you through the claims process, including explaining who can file the wrongful death claim, the beneficiaries of the claim, and the value of the wrongful death claim. We understand that no amount of money can ever replace your loved one. The compensation we seek does help to hold negligent truck drivers and trucking companies accountable for their death, and can help you and your family move forward while honoring your loved one's memory.
In Arizona, ARS 12-612 states that wrongful death claims are owned by the person bringing it – parent, spouse, or child. If the estate brings the claim, it's only for the medical bills. If the family brings the claim, they can seek damages for funeral and burial expenses; the loss of financial income due to a loved one's death; the emotional suffering and shock of the death, and the loss of love, companionship, support, and guidance a loved one would have provided each beneficiary.
At Plattner Verderame, P.C., our Phoenix truck accident lawyers have been fighting for personal injury victims and families of loved ones who tragically die due to accidents for more than 30 years. We understand the unique challenges involved in filing a claim when a loved one dies, including how to present the evidence about the accident when your loved one isn't there to testify. We'll help you honor your loved one by fighting to obtain the maximum amount of compensation the law permits. To discuss your claims, call our offices in Phoenix or Tempe or fill out our contact form to schedule a free consultation. We're on your side during this difficult time.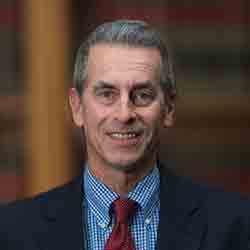 I have been active in leadership in the Arizona Association for Justice (lawyers who represent injured folks, and formerly known as the Arizona Trial Lawyers Association) since 1985. I served as President in 1991. I was an active participant in battles to protect the Arizona Constitution from the insurance industry and big business interests in 1986, 1990 and 1994.
Read more about Richard Plattner