Waymo One Offering Driverless Taxi Service in Phoenix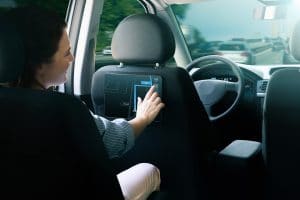 The future of driverless cars is here for passengers in metro Phoenix. Are you ready? Autonomous vehicle company Waymo recently announced a driverless taxi service available to the general public. Up until the coronavirus pandemic, you may have recognized Waymo's familiar Chrysler Pacifica vans around the East Valley. Although these taxis were autonomous, they still required a human driver present in the vehicle for supervision. This latest announcement, however, means the vans will be completely driverless.
In an October 8 blog post, Waymo CEO John Krafcik announced that members of the Waymo One service and guests would have first access to the driverless taxi service. Everyone else interested can download the Waymo One app to be put on a waitlist as the service rolls out to a newer and wider audience. Krafcik estimates this will be within the coming weeks. The app, available through Google Play or the Apple App Store, would work similarly to Uber or Lyft, in that a passenger uses the app to hail and pay for their ride.
The current area for Waymo One's driverless taxi service is limited to roughly a 50-square-mile region, about eight percent of the greater Phoenix area. These are the same roads Waymo's vehicles have been training and learning for years, along with the millions of miles they've traveled to date. It seems logical the company would launch their public taxi service on the roads with which they have the most familiarity. Additionally, pre-pandemic, Waymo One was already testing driverless rides in a select group called the Early Riders.
Is "driverless" safe?
As we said earlier, previously the Waymo cars required a human professional on board to supervise. However, these driverless vehicles are truly driverless, and passengers will have the entire back seat of the van to themselves. Of course, self-driving cars have their critics and supporters. We even wrote about Waymo's proposed taxi service a few years ago. We regularly write about vehicle safety and driverless cars.
Proponents of driverless vehicles believe they will save lives by eliminating the human errors that lead to car accidents, as well as reducing the number of drunk drivers on the roads. Critics point out several fatal accidents involving autonomous vehicles, including an Uber self-driving vehicle that killed a pedestrian here in Arizona, and a Tesla on autopilot that collided with a barrier.
What about the coronavirus?
The Waymo One program initially shut down due to the COVID-19 pandemic, but has now started up again, even as the pandemic continues. CEO John Krafcik mentioned in his blog post, "Later this year, after we've finished adding in-vehicle barriers between the front row and the rear passenger cabin for in-vehicle hygiene and safety, we'll also be reintroducing rides with a trained vehicle operator, which will add capacity and allow us to serve a larger geographical area."
According to the company's website, Waymo temperature-checks and screens all its employees and visitors. They also clean and disinfect their vehicles multiple times per day, and provide hand sanitizers and wipes for passengers. The company also performs remote inspections via video and will send the vehicle back to the facility for cleaning if there appears to be an issue.
If you're involved in an accident with a driverless vehicle, the injury attorneys at Plattner Verderame, P.C. can help. We thoroughly understand the laws and regulations about autonomous vehicles here in Arizona. For a case evaluation in our Phoenix or Tempe office, reach out to a member of our firm by calling 602-266-2002 or by completing our contact form.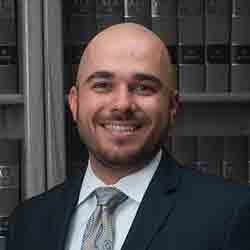 Nick is a member of the State Bar of Arizona, the Arizona Association for Justice (formerly the Arizona Trial Lawyers Association) and the American Association for Justice (AAJ). He currently serves on the AAJ's Political Action Task Force and its Oversight Committee, and on the Board of Governors for Revitalization in Arizona.
Read more about Nick Verderame