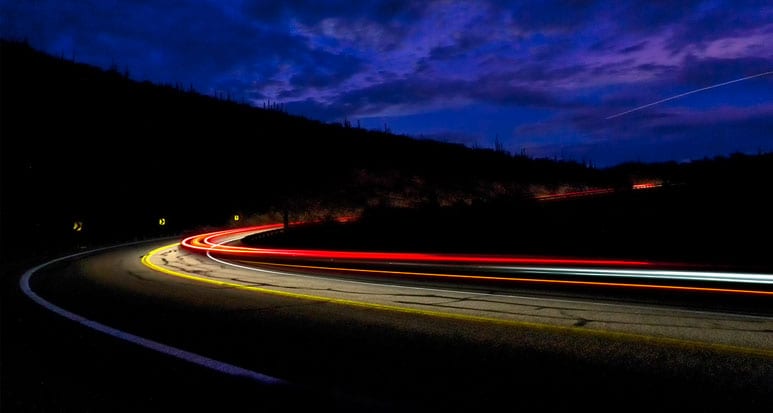 Phoenix Car Crash Lawyers Holding Impaired Drivers Accountable
Fighting for victims of accidents with drunk and drugged drivers in Arizona
There is nothing more irresponsible than getting behind the wheel while intoxicated or under the influence of drugs. Every driver in Arizona understands this is illegal behavior, yet some people make this choice regardless. When they do this, they put everyone in their vicinity—other drivers, their passengers, pedestrians, motorcyclists—at risk. Innocent people can suffer injury or death due to one terrible decision made beyond their control.
In 2016, nearly 5,000 people were involved in alcohol-related accidents in Arizona. About 300 people were killed and 3,000 injured. This is simply too many. When we get behind the wheel, we have a duty of care to other drivers. When someone is reckless with that responsibility, others suffer or even die. The personal injury attorneys at Plattner Verderame, P.C. understand the trauma of these types of accidents. Since 1991, our legal team has been assisting victims of drunk and drugged driving accidents in Arizona seek compensation for their damages and injuries. We're dedicated to helping citizens like you get justice.
Arizona's drunk and drugged driving laws
Arizona has very tough DUI laws, as listed under statute §28-1381. Our state has a zero-tolerance policy, and charges called "extreme" and "super-extreme" DUIs, with the penalties to go with them. Arizona takes DUIs very seriously, which, as victim advocates, we support. Here's a quick rundown on the four levels of DUI. The higher the level, the harsher the penalty for the offender.
Standard DUI. Standard driving under the influence involves a blood alcohol concentration (BAC) of 0.08 percent if the driver is 21 or over—or if the officer believes they're impaired to any degree. If they're driving a commercial vehicle, the BAC is lowered to 0.04%. And, if the motorist is underage, that BAC goes down to zero.
Extreme DUI. "Extreme" means the driver's BAC is 0.15 percent or higher.
Super extreme DUI. If the motorist's BAC is 0.05 percent higher than the extreme DUI range, (0.20 percent or more) the DUI turns into "super extreme."
Aggravated DUI. A driver can get an aggravated DUI several ways. They could be pulled over for DUI with a revoked, suspended, or canceled driver license. Or it could be their third or more DUI in seven years. Driving drunk with a minor under 15 in the car is also an aggravated DUI, as is driving drunk with in interlock ignition device (IID) in the vehicle.
Drugged driving in Arizona is known as "the other DUI." DUI charges apply to drugs as well as alcohol, as they also cause impairment behind the wheel. The same statute that makes driving under the influence of alcohol illegal also makes driving under the influence of drugs illegal. Arizona statute §13-3401 lists the many drugs a motorist is prohibited to have in their system when behind the wheel. These include:
Marijuana, cannabis, or any product containing THC
Cocaine
Hallucinogens like LSD
Methamphetamine and other illegal stimulants
Opiates such as heroin, oxycodone, or morphine
As you see, these are serious charges—and should be—when someone drinks or takes drugs and decides to drive. If they cause a car accident, consequences can be severe and tragic.
What kind of damages can I pursue if I'm injured in an Arizona DUI accident?
Accidents with impaired drivers are usually serious, with life-altering injuries. Many victims of car crashes with drunk or drugged drivers might suffer brain injuries, spinal injuries, or permanent disfigurement. What recourse do you have?
Although a DUI offender will likely be punished in criminal court, this doesn't preclude you from a personal injury or wrongful death lawsuit. Of course, you should always speak to a knowledgeable lawyer about your case, but in general, there are several types of damages you may be able to pursue.
Compensatory damages: Typically available in all personal injury cases, these are designed to make you "whole" again. You'd seek compensatory damages to make up for financial costs like medical bills, ongoing treatment or medication, lost wages, and other financial issues stemming from the accident. You can also recover financial damages for pain and suffering related to your lowered quality of life due to the accident.
Punitive damages: Because DUI is generally seen as reckless and careless, some civil personal injury cases may allow pursuit of punitive damages, especially in cases of extreme or super extreme DUI. Punitive damages, as you might expect, are to punish the defendant and deter future behavior—and provide financial reward for a victim who has suffered as a result of the defendant's careless conduct.
Third-party damages: In Arizona, when someone is hurt or killed by a drunk driver, the driver may not be the only person liable for damages. State law allows for victims to also name bars or other drinking establishments as defendants in some cases. This law is called the Dram Shop Act, and it holds these places accountable for over-serving patrons who may have had too much to drink.
Types of Cases We Handle
Our attorneys handle a variety of accident cases, including:
Contact a Phoenix injury lawyer today if you've been hurt by a drunk or drugged driver
You should never have to suffer because of the bad and reckless decisions of someone else. At Plattner Verderame, P.C., our car accident attorneys stand up for the rights of victims. We fight for compensation for your injuries, as well as your pain and suffering. Please don't hesitate to call us at 602-266-2002 or contact us today. Consultations are free. We take cases on a contingency fee basis, which means we only get paid if the case settles or we obtain a verdict on your behalf.