What Do I Do if My Child Was Hurt on a School Bus?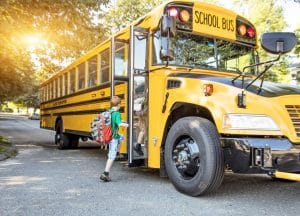 If you are the parent of a school-age child, chances are you have seen them off to the school bus. This may even be a ritual, to drop them off at the bus stop and pick them up after each day. We know just how stressful this can be; after all, these bus drivers are strangers to us, right? We do not know their driving habits, their temperament, their personality. We have to trust the school district that employs them to properly vet and train all hires, and that the drivers will protect our children.
Accidents do happen, especially on the roads, and especially with vehicles as big and unwieldy as a school bus. When your child is injured on, near, or because of a school bus, you have legal options.
What are the most common causes of school bus injuries?
A school bus accident can be caused by any number of factors: driver negligence, poor weather, bring struck by another driver, and so forth. This is no different from a "typical" vehicle accident. According to the National Safety Council, between 2010 and 2019:
about 69% of the deaths in school bus-related crashes were occupants of vehicles other than the school bus, and 17% were pedestrians. About 6% were school bus passengers, 5% were school bus drivers, and 3% were pedalcyclists.
Of the people injured in school bus-related crashes from 2010 to 2019, about 34% were school bus passengers, 8% were school bus drivers, and 53% were occupants of other vehicles. The remainder were pedestrians, pedalcyclists, and other or unknown.
School bus injuries, however, are not always related to collisions. Other causes include:
Slips and falls, especially if a child is walking down the aisle of a bus while the bus is in motion.
Other children, who may intentionally or unintentionally harm your child through rough play or deliberate acts of violence
Defective or broken seats, which can collapse under your child, or cause punctures or lacerations of the springs are sticking out.
Broken window latches, which can lead to pinched or even crushed fingers.
Sexual assault or abuse, by other students or the driver.
Who is accountable in a school bus accident?
It may surprise some to learn that the driver is not the only entity liable in the case of a school bus accident.. School buses are manufactured like any other vehicle, and school bus drivers are hired by the school districts they work for. This means that, depending on the details of the case, both the vehicle manufacturer and the school could be liable alongside the driver. For example, if the accident is found to be caused by faulty machinery, the manufacturer may be liable. If the bus was poorly maintained, the bus company may be liable. If the bus driver is negligent or reckless, the bus company and the driver may be held liable.
Civil liability vs. criminal charges in bus accidents
In some cases, a negligent party may face criminal charges for a bus accident, but that it not always the case. For example, when a 10 year old girl was struck and killed by a school bus in Brooklyn, the driver of the bus was arrested and charged with a failure to yield and failure to exercise due care. The girl was crossing the street, and pedestrians always have right of way.
But in 2019 in Arizona, a child was struck and killed on his skateboard by a school bus, and no charges were filed against the bus driver. This is because the child was in the bus' blind spot.
Understand, though, that just because a driver, bus company, or school district is not charged with a crime, or found guilty of one, does not mean that you do not have a potential civil case. The civil and criminal justice systems operate under different standards, and the cases are presented and heard differently.
Do I need an injury lawyer if my child is hurt on a school bus?
The easiest way to hurt your case, no matter the details, is to wait too long. The law operates within time constraints, and it weakens the farther away you get from the incident. If your child was struck and injured or killed by a school bus, you should contact an experienced attorney as quickly as possible. Childhood injuries, especially catastrophic ones, can affect everything from your child's mental and cognitive development to his or her growth plates, and assistive technologies such as wheelchairs or prosthetics will need to be replaced in the years to come.
The insurance companies — and even the school boards — do not care about anything beyond protecting their finances and their reputation. They will take advantage of your family's tragedy to avoid paying damages, especially if they know you have yet to hire an attorney.
At Plattner Verderame P.C, our Phoenix bus accident and wrongful death attorneys know the complexities of the law and how to make sure it works for you, not against you. The last thing any bereaved family should have to worry about is affording funeral costs for their child, and having to suffer undue financial burdens while grieving. Let us help you hold the right entities accountable and get you the damages and justice you deserve. To learn more and get started, call us in Phoenix or Tempe today at 602-266-2002 or use our contact form.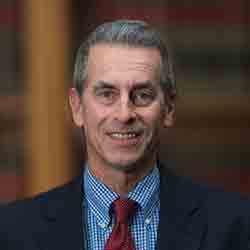 I have been active in leadership in the Arizona Association for Justice (lawyers who represent injured folks, and formerly known as the Arizona Trial Lawyers Association) since 1985. I served as President in 1991. I was an active participant in battles to protect the Arizona Constitution from the insurance industry and big business interests in 1986, 1990 and 1994.
Read more about Richard Plattner