What to Know Before Agreeing to a Settlement for a Car Accident in Phoenix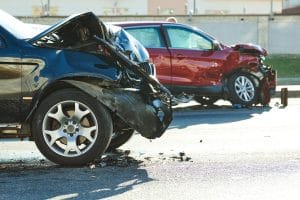 There is no such thing as a "little" car accident. Even if you are lucky to leave the scene of the accident alive, you are at risk of sustaining serious injuries after the accident. In addition to dealing with your injuries, you still have certain legal obligations to meet in regard to liability. If you are not at fault for the car accident, you may be asked by the other party to agree to a settlement.
If you have never been asked to sign a settlement agreement, or do not know what a settlement agreement is, here is a little information that can better assist you with deciding whether it would be in your best interest to sign one or not.
What is a settlement agreement?
A settlement agreement is a document crafted with the intention of resolving the parties' potential claims against each other after a car accident. Some of the information included in a settlement agreement are details of the car accident, contact information of both parties, how much payment the insurance company will provide in exchange for the release of the claims, and any claims such as property damage and bodily injury claims.
In a typical settlement agreement for a car accident, an insurance company will compensate you, the injured driver, in exchange for the release of all liability of the car accident by the at-fault driver and the insurance company. To receive the compensation, you would have to sign the document prepared by the at-fault driver's insurance company.
The pros and cons of accepting a settlement after a Phoenix car crash
There are several reasons why you would be tempted to accept a car accident settlement agreement. You may not want to deal with the additional stress of filing a lawsuit and hiring an attorney to receive compensation for your car accident. You may want to sign your name on the dotted line and be done with the entire ordeal, thinking that you are saving time and money. Maybe you just want to put the entire situation behind you.
We understand all of these reasons. However, there are some factors to keep in mind before you decide to accept a settlement for a car crash.
For example, once you sign a settlement agreement, you cannot pursue any additional claims for any future injuries that may arise. For example, if you are involved in a car accident and endure a back or neck injury, you may not be able to feel the immediate pain of the injury due to the release of adrenaline at the moment. You may begin to feel substantial pain in the back or neck area days or weeks after the accident. However, because you signed the agreement, you are prohibited from filing another claim against the at-fault driver or their insurance company for any additional pain and suffering. You also can't ask for more money: you get what you get, and that's the end of it.
Once you sign a car accident settlement agreement, it is a binding legal contract that is enforceable in court and cannot be undone. This means that you cannot take further legal action once you have signed the agreement.
Am I allowed to negotiate a car accident settlement agreement?
Yes, you are. You do not have to accept the first offer that the insurance company provides. Insurance companies will attempt to save money and "lowball" you by first offering you a low settlement amount. You have the right to not only deny the car accident settlement agreement but counter-offer to receive a higher settlement.
Should I hire an attorney if I plan to settle my car accident claim?
Legally, you never have to hire a lawyer, but we strongly recommend that you do. There are a few reasons why you should hire a car accident attorney before you accept any settlement offer or being negotiations:
The other side has lawyers. Insurance companies have lawyers to protect their interests – lawyers they will utilize to their benefit, not yours. You wouldn't bring a knife to a gun fight, as the saying goes, and hiring an attorney means you'll be prepared if the insurance company pushes back on a counter-offer, sends a low offer, or denies your claim outright.
You might get a better initial offer. Hiring an attorney to handle your claim – especially one with years of trial experience – shows you mean business from the start. Trials are time-consuming and expensive, and insurance companies do their best to avoid them whenever possible, including offering a more just settlement offer form the start. This gives you an advantage if you negotiate the amount, because you're already starting with a larger amount.
It doesn't cost any money out of pocket. At Plattner Verderame, PC, we operate on contingency. That means that our fees are contingent upon a successful resolution of your case. We don't charge any money up-front, and even our initial consultation is free. This is true if we have to go to court, too: we only get a fee after we win or settle your case.
As long as you haven't signed the settlement agreement, it's not too late to ask an attorney for help. Once the agreement is signed, there is very little, if anything, you can do.
Plattner Verderame P.C. fights for honest people with honest injuries. We are experienced lawyers who thoroughly prepare each case for a jury trial. We only settle when the negotiation is fair and you consent. For help now, call our Phoenix car accident lawyers at 602-266-2002, or complete our contact form today to arrange a free consultation. We also maintain an office in Tempe, for your convenience.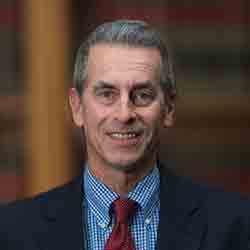 I have been active in leadership in the Arizona Association for Justice (lawyers who represent injured folks, and formerly known as the Arizona Trial Lawyers Association) since 1985. I served as President in 1991. I was an active participant in battles to protect the Arizona Constitution from the insurance industry and big business interests in 1986, 1990 and 1994.
Read more about Richard Plattner