Why Cyclists May Be at a Greater Risk of Injury Than Ever Before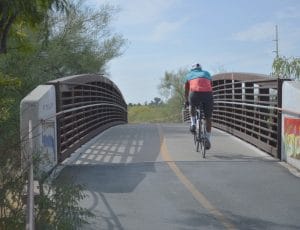 Cycling is a great way to stay in shape, lose weight, and help save the environment. Phoenix and Tempe have worked hard to make their cities attractive to bike riders, adding bike trails in and around town. Whether it's riding to school, to work, to the doctor's office, to the store, or to a restaurant, there's plenty of reasons to climb on your bicycle and hit the open road.
Despite all of the positives, cycling can still be quite dangerous. In fact, it's more dangerous than ever before. According to Outside Online, cyclist fatalities are at a 30-year high; about 47,000 cyclists are hit by cars each year, and more than 850 die as a result of car crashes annually. Even in 2020, a year which saw fewer cars on the roads, there were about 675 cyclist fatalities from car accidents.
While increased numbers of drivers and cyclists may account for some of this – more drivers and more riders, one assumes, would lead to more chances for a collision – one of the major causes of this uptick is the size of the vehicles on the road.
SUVs, CUVs, and trucks are killing cyclists and pedestrians at unprecedented rates
Even though SUVs and trucks have become much safer in the past 10 years for their own drivers and passengers, they are causing high rates of deaths among cyclists in the United States. These vehicles are 50 percent more likely to cause a fatal accident involving a vulnerable road user (VRU), like a cyclist or pedestrian, according to studies published in the journal Traffic Injury Prevention.
Why are large vehicles so dangerous to cyclists?
When a vehicle hits a cyclist, the first part of the body to suffer an injury is the leg. The grill or bumper typically collides with a part of the leg. Then, the body of the victim wraps around the hood of the vehicle. The body will then move up the front of the vehicle, causing the head and chest to hit somewhere on the hood or the windshield. As the body moves it loses speed, which reduces the force of the impact.
A crash involving an SUV or truck causes more damage to cyclists than smaller vehicles because the point of impact is often higher. A study conducted by the Association for the Advancement of Automotive Medicine found that severe injuries to the torso are 98 percent more likely to occur in accidents caused by vehicles in the light truck category. (SUVs hit cyclists in similar places.) As such the force of the impact may be absorbed entirely by the body, which has no place to go: "Modern truck and full-size SUVs favor blocky, muscular styling at the front end, rather than the more gently sloping transition from grille to hood that cars and some compact SUVs have. Instead of sliding onto the hood when hit by a truck, the rider's pelvis and torso rotate with a twisting, tearing motion" around the front of the vehicle.
These injuries are the second-leading cause of death in accidents involving VRUs; head trauma is the first.
Blind spots in SUVs a deadly issue
The sightlines in SUVs are also more dangerous to cyclists. Consumer Reports found that rear blind spots on trucks and full-size SUVs are twice as large as the rear blind spots on cars. To make matters worse, an SUV can have a front blind spot, too. This blind spot is directly in front of the hood, and in full-size SUVs it is twice as long as the frontal blind spot found on compact SUVs. This type of defect makes it more difficult for drivers to see pedestrians and cyclists even when everyone is following the rules – which leads us to another cause of cyclist injuries and fatalities: distracted driving.
Distracted drivers are dangerous to bike riders
According to National Highway Traffic Safety Administration (NHTSA), 857 cyclists were killed in car crashes in 2018; at least 77* of them were killed by distracted drivers.
A distracted driver is more likely to injure a cyclist by:
Running through a red light or stop sign
Turning through a crosswalk
Clipping a rider in a bike lane or in a shoulder
Opening a door into traffic or into a bike lane (known as dooring)
Missing turn signals (on the bike or by riders using hand signals)
*NHTSA is limited in the data it collects regarding distracted drivers, as it largely relies on self-reporting and police reports, which means the numbers may be higher.
What are the most common injuries to cyclists in car crashes?
Various parts of your body could suffer serious injuries, including acute or severe trauma to the pelvis, abdomen, and torso. Additional injuries can include:
Facial injuries
Head and brain injuries
Broken and fractured bones
Torn muscles, ligaments, and tendons
Crushing injuries, leading to limb loss
Infections from "road rash" or other open wounds
Sprains and strains
Neck, shoulder, and back injuries
Spinal injuries
Eye injuries
Dental fractures
A quick note about head injuries
The American Academy of Family Physicians reports that between 22 and 47 percent of injured cyclists have suffered head injuries. On top of that, head injuries are the cause of 60 percent of cyclist fatalities due to car to an accident.
Riders may be able to reduce the severity of a head injury by wearing a helmet, but not all injuries and deaths can be prevented. We have worked with clients who suffered devastating injuries in collisions even though our clients were doing everything right, including wearing a helmet. So while it is important that you wear one, you should also understand that there are risks any time you ride – and that just because a helmet may save a cyclist's life, it doesn't mean that rider won't suffer long-term, even permanent head and brain injuries. As attorneys, our job is to ensure that a jury understands that.
No matter what kind of injury you sustained while riding your bike, the experienced and compassionate team at Plattner Verderame PC is ready to help. We've recovered significant awards for bike injury victims; let us help you, too. Please call 602-266-2002 or complete our contact form to schedule your free consultation with a bike accident lawyer Phoenix and Tempe.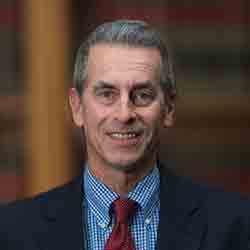 I have been active in leadership in the Arizona Association for Justice (lawyers who represent injured folks, and formerly known as the Arizona Trial Lawyers Association) since 1985. I served as President in 1991. I was an active participant in battles to protect the Arizona Constitution from the insurance industry and big business interests in 1986, 1990 and 1994.
Read more about Richard Plattner