Injuries Caused by Tractor-Trailer Accidents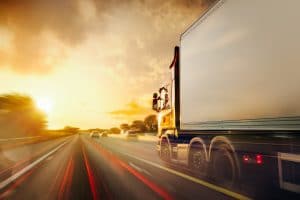 The size and weight of tractor trailers makes them imposing figures on the road. When you encounter one as the driver of a passenger vehicle it can be somewhat daunting, given the knowledge they can wipe you out with minimal effort. When you consider a matchup between a 2,000 pound vehicle and a 70,000 pound vehicle at high speed, the carnage is easy to imagine.
When you've been struck by a tractor trailer, the damage can render your vehicle totaled and your physical injuries often result in everything from the superficial to being so severe that they end in death. Truck accidents take an emotional toll because they can drain your finances, permanently affect your health, and place a strain on your family while you experience ups and downs during your recovery of the injuries discussed below.
Statistics on tractor trailer injuries are startling
Truck crashes kill and injure far more occupants of passenger vehicles than of tractor trailers. Truck driver negligence is the primary contributing factor in over half of all big rig crashes, putting those in smaller vehicles into a high risk category on the roadways they share with these behemoths.
As of the 2017 report by the National Highway Traffic Safety Administration (NHTSA):
There were 4,761 truck crash fatalities, of which 3,450 were occupants of other vehicles.
Head-on collisions account for 32% of truck crashes.
Seventy-three percent of all truck crashes resulted in injuries to the occupants of passenger vehicles.
Seventy-eight percent of the fatal crashes involving large trucks occurred on weekdays.
Large-truck drivers involved in fatal crashes had a higher rate (20.7%) of previous crashes.
Large trucks were more likely to be involved in fatal multiple vehicle crashes.
Injuries you could sustain if you're hit by a tractor trailer
Cuts, bruises, and broken bones. These injuries might seem like the least of your worries in a crash but they can leave permanent scars and nerve damage if they're severe enough. Getting thrown around against a dashboard or door, or having broken glass raining down on you can cause endless injury.
Back and neck injuries. Whiplash can occur from the force of the collision causing your neck to make drastic movements when your head is pushed forward then snapped back. Your back can become strained due the ligaments being pulled under the pressure of being slammed into. Both injuries can take weeks or months to heal, possibly requiring physical therapy.
Brain injuries. The power with which your vehicle is hit can easily throw your head against a hard surface causing trauma to the brain. This can result in memory loss, confusion, nausea, vision impairment and loss of the ability to function on your own, necessitating lifetime care.
Spinal cord injuries. Injuries to the spinal cord can be life-altering. You could be left partially of fully paralyzed. Either way, your life is forever changed. At a minimum you'll need special equipment to assist with mobility in addition to modifying your home and vehicle to make them accessible for you. Some spinal cord injuries can be resolved in time, but it's still a long, expensive road.
Amputation and/or disfigurement. Crushing injuries when you've been hit by a truck are likely. Passenger vehicles may crumple from rolling, or even just from the impact of the semi alone. These injuries can lead to the loss of a limb in order to save your life. Disfigurement can also be an unfortunate and terrifying injury to have to cope with. Big rigs carry hundreds of gallons of fuel that can explode and engulf the truck and any vehicles around it causing severe burns. Recovery from these injuries can require painful skin grafts and other surgeries, pressure treatments, and long-term physical therapy.
Wrongful death. Internal injuries are often a result of a catastrophic truck accident. Occupants of passenger vehicles can easily be crushed on impact and experience devastating injuries that cause instantaneous death. Even if a victim makes it to the hospital and can be stabilized, they can still succumb to their injuries. While your family member can never be replaced, we can help you to make peace with his or her passing by holding the responsible party liable.
The Phoenix truck accident lawyers at Plattner Verderame, P.C. aggressively defend your personal injury claim by seeking top compensation for the negligence that has uprooted your life. Don't let a truck collision cause more unnecessary hardship for you or your family. You may have a right to receive payment for lost wages, current and future medical expenses, pain and suffering and other damages. Schedule your free consultation in Phoenix or Tempe today by calling a member of our talented legal team at 602.483.6602 or feel free to submit our contact form.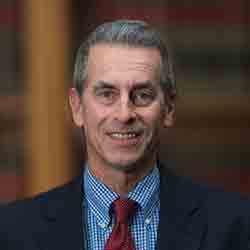 I have been active in leadership in the Arizona Association for Justice (lawyers who represent injured folks, and formerly known as the Arizona Trial Lawyers Association) since 1985. I served as President in 1991. I was an active participant in battles to protect the Arizona Constitution from the insurance industry and big business interests in 1986, 1990 and 1994.
Read more about Richard Plattner