Receiving Maximum Compensation for Traumatic Injuries in a Bike Crash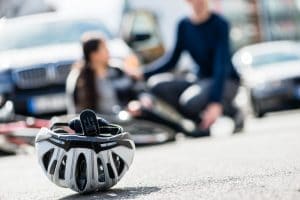 The only thing worse than being traumatically injured in a car accident is your children being traumatically injured in car accident. It is amongst a parent's worst nightmares.
A little over a year ago, two parents found this out the hard way. Their children were out riding their bikes when they were hit by a reckless driver who fled the scene (though he later turned himself in), and both faced traumatic injuries from which neither have entirely recovered. The younger of the two siblings has brain damage severe enough he's lost a "year of his life," regarding his ability to read and learn in general, as well as his sense of taste and smell. The older child, his sister, needs plastic surgery to reconstruct the bones shattered by the accident.
Pedestrians and cyclists are often catastrophically injured
While the COVID-19 pandemic saw all statistics trending downwards due to the lack of people on the roads, it will not last forever. In 2019 alone, AZDOT reported a total of 129,750 crashes — and over 3,000 of those involved pedestrians or bicycles. There are myriad life-altering injuries one could receive from this sort of accident, including but not limited to the following:
How an attorney can help you seek just compensation after a bicycle accident
The injuries those children, and countless other injured cyclists, received are catastrophic injuries, and they should be treated accordingly. A good, strong case can get all medical bills covered and can provide reimbursement for any home renovations, trainings, or therapies needed to accommodate your new normal. This would include things such as roll-in showers, railings, assistance technology, and more. While this does not undo the damage done to your family, it can at least make recovery easier — and more affordable.
Further, the insurance companies and other entities involved will fight tooth and nail to make sure they pay nothing — or as little — as possible, and they do not care about the consequences of that. Your pain and suffering is simply not their concern, and they will definitely have attorneys. Having your own bicycle injury lawyer means having someone who is fluent in these situations and knows how to protect you and your rights from the greed of any other parties involved.
Time is of the essence. If you or a loved one have been traumatically injured in a car accident, waiting to pursue your case can only hurt it. At Plattner Verderame, PC, our skilled car accident attorneys in Phoenix and Tempe know how to fight for the most compensation possible with the compassion and attention you deserve. Call us today at 602-266-2002 or contact us for information that can change your life.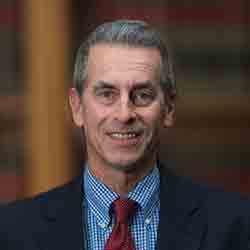 I have been active in leadership in the Arizona Association for Justice (lawyers who represent injured folks, and formerly known as the Arizona Trial Lawyers Association) since 1985. I served as President in 1991. I was an active participant in battles to protect the Arizona Constitution from the insurance industry and big business interests in 1986, 1990 and 1994.
Read more about Richard Plattner