We Need to Talk about Safety Inspections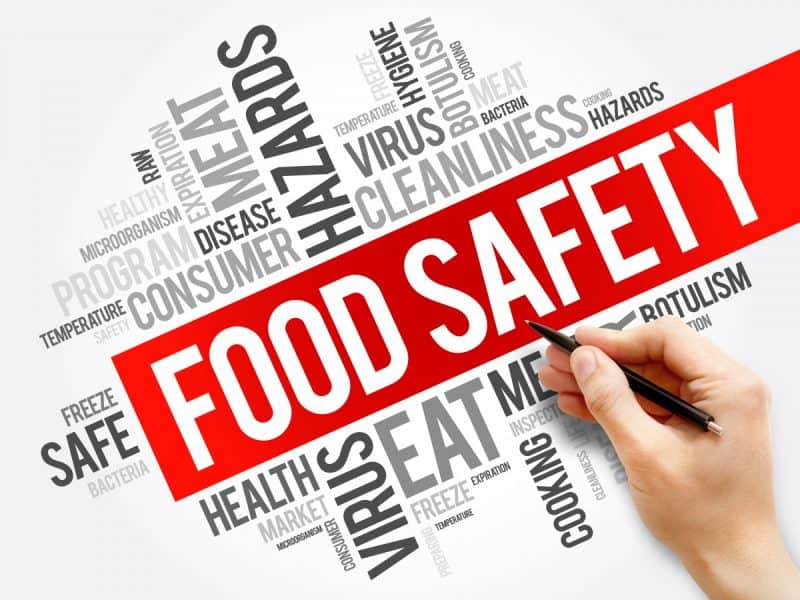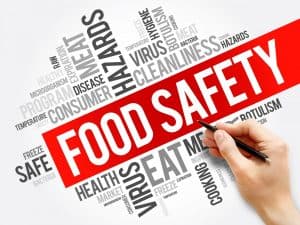 Over the last month, the news headlines have been dominated by Boeing: the software that failed, the regulations that were loosened, and the number of people who have died on 737 MAX crashes because of systemic failures to keep planes safe.
It's an important story, because it highlights just how much damage self-regulation with an industry can cause. Sadly, it's not the only story.
So today, we want to talk about pigs. Specifically, we want to talk about pork, and how food safety inspections are being passed form the purview of the United States Department of Agriculture (USDA), to the pork industry itself.
From The Washington Post:
"[There are] plans to shift much of the power and responsibility for food safety inspections in hog plants to the pork industry as early as May, cutting the number of federal inspectors by about 40 percent and replacing them with plant employees.
Under the proposed new inspection system, the responsibility for identifying diseased and contaminated pork would be shared with plant employees, whose training would be at the discretion of plant owners. There would be no limits on slaughter-line speeds."
For the record, there are plans to make similar changes in the beef industry. Those talks are set to begin in May.
Self-regulation is not a new concept
The idea that self-regulation can be imposed successfully is an old one. After all, how many schools still rely on an honor code?
It's not that it cannot be done; it's that, time and time again, Big Business has proven that it will put its profits ahead of people. The food industry is notorious for this, leading to countless nuisance lawsuits around the country aimed at the leaders of agri-business. In some cases, companies like Smithfield have been ordered to pay millions of dollars in fines; in other cases, however, Smithfield has successfully managed to avoid liability by incentivizing state governments to create legislation in favor of the companies, not the people.
Read More:
But this latest move is a different animal altogether. Pat Basu, who served as the chief veterinarian for the USDA between 2016 and 2018, told The Post that he "refused to sign off" on this new system because he was concerned about the safety of the livestock and of consumers. He believed that inspections "should remain with trained USDA veterinarians so they can identify contagious diseases like foot-and-mouth disease, which can maim and destroy livestock, creating profound effects on the economy."
Instead, the USDA simply waited until Basu left his position. The proposal was sent to the Federal register a week after Basu's departure, and published within a month.
Contaminated food recalls in 2019
As of this writing, we have seen:
43,000 pounds of ground beef recalled because it was contaminated by plastic
3,300 pounds of pre-packaged food recalled because of listeria
56,578 pounds of "stuffed sandwich products" recalled because of outside contaminates
4,838 pounds of beef recalled for E. coli
2,686 pounds of kielbasa recalled because they found metal in the sausages
69,000 pounds of Tyson and Spare Time chicken strips recalled because they found metal in the chicken
172,000 pounds of Boston Market frozen dinners recalled because they found glass in the food
100,000+ pounds of catfish recalled for lack of inspection
And that is only a few of the large-scale recalls from the last couple of months. There are so, so many more.
If the system is already failing, how bad can the new process be?
It will almost certainly get worse if the industry is allowed to self-regulate, especially if they remove any caps on slaughter-line speeds. Per The Post, "USDA officials confirmed they have no plans under the new system to test for salmonella — for which the USDA once tested. The agency will rely heavily on pathogen testing by plant owners, but those results will not have to be publicly disclosed. The hog plants also will no longer be required to test for E. coli, records show."
The truth is this: the USDA is, and has been, criminally underfunded for decades. There are more than 327 million people in the United States. On average, Americans consume more than 296 tons of food per year. We understand that agri-business needs to keep ahead of that curve in order to stay in business.
But reducing outside inspections? Speeding up slaughter lines? Eliminating tests for dangerous diseases and toxins?
This isn't the way to do it. Not only does it pose a real, measurable risk to consumers, but it puts production line workers are risk of injuries like carpal tunnel and tendinitis, too.
The new system is almost certain to go into effect, but if we call our legislators, perhaps we can stem the tide. We urge you to call your Congresspeople and your Senators, and demand that they stop this plan.
Plattner Verderame, P.C. is a Phoenix-based injury law firm serving clients throughout Arizona. To speak with an experienced attorney about your case, please call 602-266-2002 or fill out our contact form.